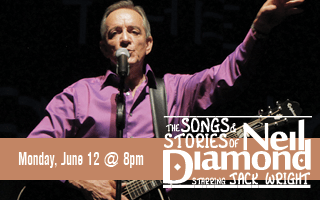 To kick-off the 2017 season, we welcome the homecoming of former Utahan. He's here to celebrate the songs and life of the legendary Neil Diamond.
read more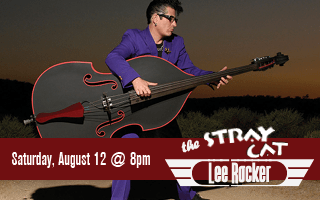 Lee Rocker and the Stray Cats sold more than 10 million records, garnered an astounding 23 gold and platinum records worldwide, and were music video pioneers of the MTV. The Stray Cat's worldwide mega hits "Stray Cat Strut", "Sexy and Seventeen" and "Rock this Town" have become a part of the fabric of rock and roll.
read more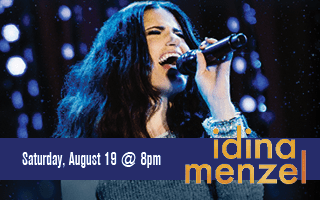 The incredible voice behind smash hit "Let It Go" and the star of FROZEN, WICKED, RENT and GLEE, Idina Menzel stops in Utah for one night only during her 2017 World Tour.
read more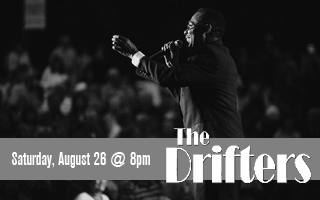 The Drifter's 2016 performance was the most requested command-return engagement of the season. We live to serve! Here they are, back again to sing, dance, and take us "Up On The Roof" to "Under The Boardwalk" to "On Broadway."
read more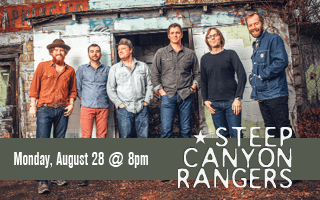 Known for their collaborations with actor/comedian and respected banjo player Steve Martin and esteemed singer-songwriter Edie Brickell, it's time for some Bluegrass the way it was meant to be played (or better)!
read more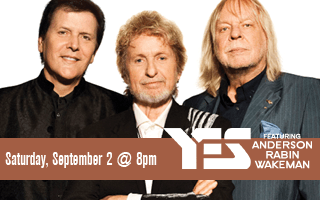 We're making a habit of it! Last season's Rock and Roll Hall-of-Fame inductee, Chicago, stopped by The Kenley for a post-induction concert not to be rivaled. Except maybe by the 2017 Rock and Roll Hall-of-Fame Inductees YES featuring Jon Anderson, Trevor Rabin, Rick Wakeman! Get ready to for some more Hall-of-Fame rock.
read more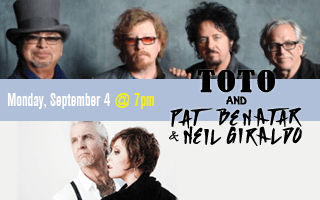 The first show in "Summer Nights with the Stars" history to start at 7pm. For good reason: 2 full shows! 1 Ticket! 1 night only! Labor Day in Layton is a night to "bless the rains down in Africa" and for "running with the shadows of the night." TOTO. Pat Benatar and Neil Giraldo. Enough said.
read more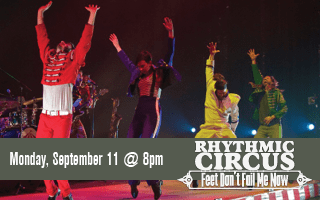 One very late night in early September of 2009 at an arts conference in Phoenix, AZ, DAC Executive Director, Kirt Bateman, walked unwittingly into a show case…not to scout out new talent but simply because he's a fan of tap dancing. 20 minutes later, he had already begun negotiations for the group that hailed from Minnesota to come to The Kenley. Now eight seasons later, welcome RHYTHMIC CIRCUS back for a 3rd command performance!
read more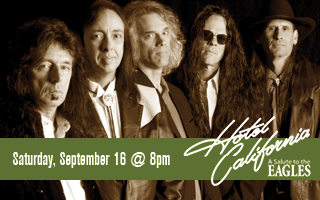 September 16 is not only the closing of 2017's summer season but it's also Hill Air Force Base Appreciation Night, a Davis Arts tradition for more than a decade, and the group on hand to take us out, none other than Hotel California, saluting the music of The Eagles.
read more