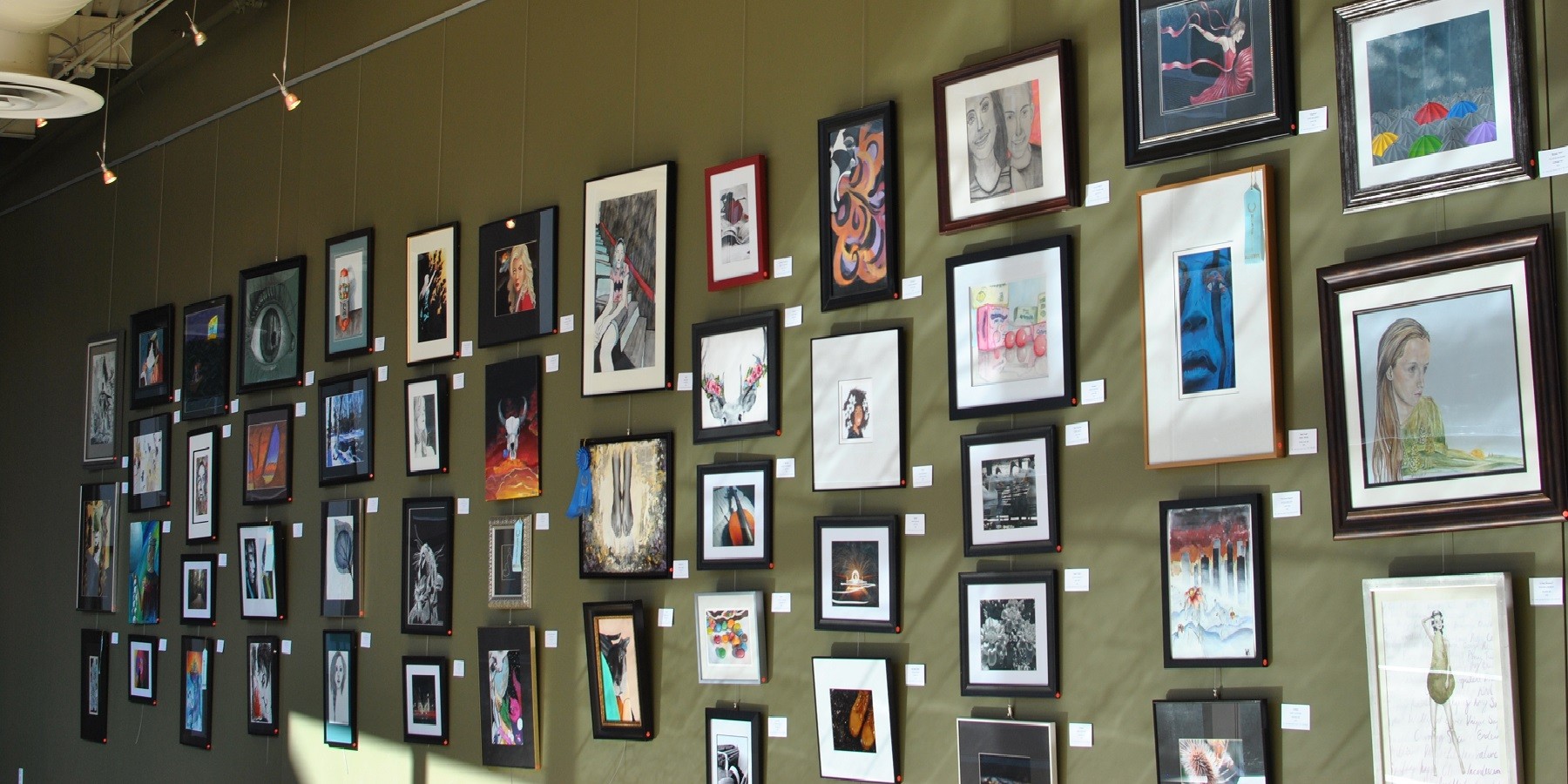 The Snow Horse Art Gallery is open daily from 8am to 8pm. Admission is FREE.
Davis Conference Center
Located in the Glass Atrium between the conference center and the hotel
1651 North 700 West
Layton, UT 84041
Our current exhibit is the 2017 Student Art Show! It will run through February 22nd.

Congratulations to this year's winners: 
1st        Zack Hauk                 Clearfield
2nd       Leslie Terres             Woods Cross
3rd        Bjorn Tolman            Clearfield
HM      Hailey Larsen           Northridge
HM      Hannah Loveless    Davis
HM      Brandon Ricalday    Northridge
HM      Joshua Owens         Davis
HM      Sonja Stevenson     NUAMES
HM      Kate Olsen                Bountiful
HM      Kathryn Taylor          Northridge
Purchase Awards
Veronica Opp           Home schooled
Nakita Shelley          Bountiful
Hannah Loveless    Davis