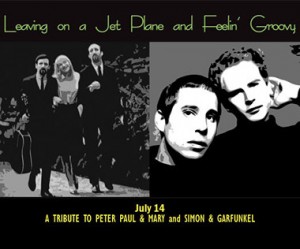 Leaving on a Jet Plane and Feelin' Groovy!
This is a night to celebrate the music beloved by many generations. Act I of the show will be your favorite Peter, Paul, & Mary tunes performed by a successful Las Vegas tribute trio. Act II will feature Simon & Garfunkel's hit list, performed by local favorites, Code Blue.
Folk singers Peter, Paul and Mary enjoyed a 50-year career that saw their names become nearly synonymous with 1960's folk music. They recorded their first album, Peter, Paul and Mary, in 1962. It included "Lemon Tree," "500 Miles," and the Pete Seeger hit tunes "If I Had a Hammer" and "Where Have All the Flowers Gone?". That year the group performed "If I Had a Hammer" at the 1963 March on Washington. One of their biggest hit singles was the Bob Dylan song "Blowin' in the Wind." Their 1969 #1 hit, 'Leaving On A Jet Plane" was written by their friend, John Denver. This portion of the show will be performed by The Peter, Paul & Mary Tribute Band out of Las Vegas, NV.
Simon & Garfunkel rose to fame in 1965 on the strength of the hit single "The Sound of Silence." Well known for their close harmonies, they are among the most popular recording artists of the 1960s. Their hits include "I Am a Rock," "Homeward Bound," "Scarborough Fair," "Mrs. Robinson," "Bridge over Troubled Water," "The Boxer," and "Cecilia." They have received several Grammys and were inducted into the Rock and Roll Hall of Fame in 1990. Simon and Garfunkel reunited in 1981's for a concert in New York's City's Central Park which attracted more than 500,000 people, making it the 7th-most attended concert in history. In 2004, they were ranked #40 on Rolling Stone's list of the 100 greatest artists of all time. The Simon & Garfunkel tribute will be performed by the local band, Code Blue.
This show pays homage to these two spectacular musical groups and the songs that made them famous.
Event Sponsors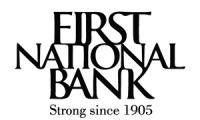 Event Dates
Saturday, July 14, 2012 | 8:00pm
Ticket Prices
Reserved | $12.00
General Admission | $8.00
Event Gallery