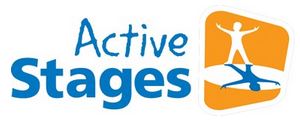 Active Stages: Arts in Education is the educational arm of the Davis Arts Council (DAC). We believe that arts education is critical to the heath, well-being, and overall educational achievement of every single child. Active Stages is a partnership between DAC and Theatre Arts Conservatory. Each spring, we tour a play (performed by young actors to encourage peer-to-peer engagement) free of charge to elementary in our community. Schools from Bountiful to Clearfield have benefited from this program and we hope to keep it growing in size so that more and more schools can benefit from this program. Previous productions have reached approximately 10,000 elementary students in Salt Lake and Davis Counties. One teacher at an elementary in Layton had this to say after last year's production played at her school, "You could not hear a pin drop through the entire production. Thanks for choosing our school, and thanks for bringing such an important subject to the children… All the response that I received is that it was the best assembly that we have ever had!!!"
ACTIVE STAGES 2014: "DIFFERENT=AMAZING"
Written by Ivan Bennett
Presented by
PLAN-B THEATRE COMPANY
DIFFERENT=AMAZING is a brand new 45-minute play produced by Plan-B Theatre Company, drawn from real-life bullying experiences of elementary school students, including students right here in Davis County. The goal of the production, provided free of charge to elementary schools in our district (preference given to Title 1 schools) is to provide students with the tools to identify, address, and hopefully prevent bullying in their own schools. Inspired by a 2010 fundraising event of the same name.Written by Matthew Ivan Bennett.
Featuring Tyson Baker and Latoya Rhodes. Directed by Jerry Rapier.
Special thanks to Jim Martin and Denice Maedgen.