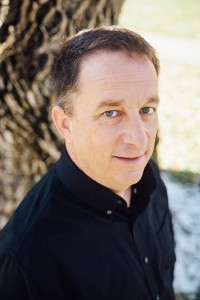 Chad Hancey has been a resident of Layton City since 1990 and a member of the Davis Arts Council Board of Trustees since 2007. Chad's education and professional experience are in graphic design, illustration and public affairs. The top art graduate from Weber State University in 1991 he went on to work for fifteen years as a professional illustrator for the U.S. Department of the Treasury before discovering a passion for and beginning work as an executive writer.
In 2010, he and his wife Tracy spearheaded the DAC's collaboration with the Davis Conference Center to welcome the Snow Horse Art Gallery as the first art gallery in northern Davis County. He and his wife especially champion the experience of student artists through the annual Davis County high school student art exhibit. This premier art event, now in its fifth season, has awarded thousands of dollars in scholarships and provided professional gallery experience for hundreds of local student artists. Art at the Main, Gallery 25, and the Inspirational Art Association are among many professional Utah artists and art guilds to have shown their work at the gallery.
Chad, Tracy and their three grown children are grateful for the profound influence of the performing and visual arts in their lives and blessed by their continued association with the Davis Arts Council.