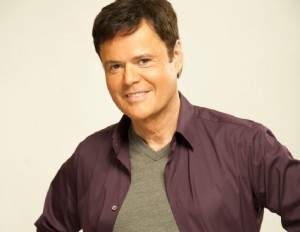 Dear Friends:
All refunds for the canceled September 3rd performance with Donny Osmond have now been issued (if you have requested your refund via check, please allow at least one additional week for the arrival of your refund in the mail).  The deadline for all refund request forms to be in our office was by 5:00pm on September 3, 2015.  If you have not received your refund, please contact the DAC office at 801-546-8575 immediately. 
The Davis Arts Council would like to thank all of our wonderful patrons for your understanding and patience during this time as we've process the refunds for the sold-out performance.  WE ARE ESPECIALLY GRATEFUL TO THE 86 PEOPLE WHO GENEROUSLY DONATED THEIR TICKETS TO THE DAVIS ARTS COUNCIL.  These extremely generous people have allowed us to nearly cover all the costs we incurred by Mr. Osmond's cancelation!  THANK YOU!  Donation receipts for your taxes, if you donated your tickets, should be arriving very shortly (if not already).
The Davis Arts Council is very sorry that this performance was canceled but we will continue to work with Mr. Osmond's management bring him back to our intimate venue if possible in the future.
THANK YOU!
The Staff and Board of the Davis Arts Council
"Due to a recently diagnosed polyp on Donny Osmond's vocal chords, his engagement at Kenley Amphitheatre will be cancelled…"
The Davis Arts Council is extremely disappointed to have to tell you this. We were as excited about bringing Mr. Osmond to the Kenley Amphitheater as you were to see him here. WE ARE ESPECIALLY GRATEFUL TO FIRST NATIONAL BANK OF LAYTON FOR SPONSORING THIS SHOW AND HELPING US SCHEDULE THIS DATE WITH DONNY OSMOND.
Thank you for supporting the Davis Arts Council. We are terribly sorry that this date did not happen, but we wish Donny Osmond a speedy and full recovery as I'm sure you do as well.
Event Sponsor

 Event Dates
Thursday, September 3, 2015 | 8:00pm
Ticket Prices
Orchestra | $89.00
Reserved | $79.00
General Admission | $45.00 (senior/child $39.00)