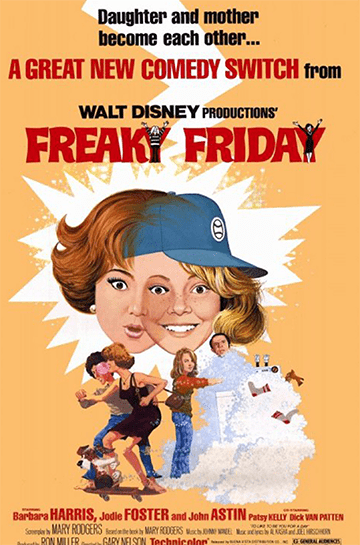 July 21, 2017 | 7 PM
Starring Jodie Foster and Barbara Harris, Freaky Friday is the story of a mother daughter duo whom, on Friday the 13th, wish to change lives with each other "for just one day". Their wishes come true and they wind up in each other's bodies. Things get complicated when they have to live out each others' lives but eventually they gain new understanding of one another.
Come down to the beautiful and intimate Kenley Amphitheater and watch the classic Disney movie, Freak Friday. Bring the kids and a blanket for a fun-filled night with a movie under the stars.  Popcorn and drinks will be available to purchase.
Free Admission. Run time 1 hour 35 minutes. Rated G.
This program is generously sponsored by