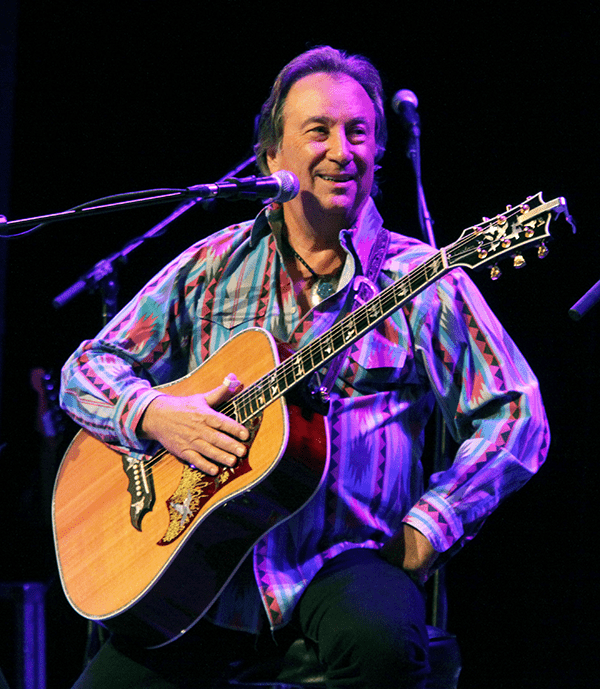 Saturday, August 25 , 2018
8 PM | Gates open at 7 PM
Orchestra: $39
Reserved: $29
General Admission: $19
Tickets go on sale 5/1 at 10 AM
Few musical artists résumés list membership in a band inducted into the Rock & Roll Hall of Fame; fewer still can lay claim to being a founding member of the seminal band credited with creating Country Rock; and only one artist can include all the above in addition to being one half of the most successful duos of the 1970's.
A supremely talented guitarist, Jim Messina began working with the legendary band Buffalo Springfield in 1966 as a recording engineer on their second album Buffalo Springfield Again. In 1967, at the request of the group and Atlantic Records founder and president Ahmet Ertegun, Messina was asked to produce the band's third and final album. Shortly thereafter, he replaced Bruce Palmer, the bass player, touring and recording with the band up until completion and release of their album Last Time Around.
In November of 1970, Messina opened up his living room to record a number of compositions for a promising young songwriter named Kenny Loggins. Says Loggins: "Right from the beginning, Jimmy was the producer, I was the artist. I'd never made a record. I'd never put a band together. I'd never found a manager or an agent. So, Jimmy was the leader…" Leading the way as producer, arranger, vocalist, and guitarist, and contributing the signature songs "Listen To A Country Song" (subsequently also recorded by country music legend Lynn Anderson who had a #3 hit with the song in 1972) "Nobody But You," "Same Old Wine" and "Peace Of Mind" (from "Trilogy") the album Kenny Loggins with Jim Messina Sittin' In was released one year later in November of 1971 and an accidental duo was born.
Now, nearly 50 years after first stepping into the studio with Stephen Stills, Neil Young and Richie Furay to engineer Buffalo Springfield Again, Jim Messina is hitting the road with guitar in hand to tell the stories and sing the songs that made Buffalo Springfield, Poco, and Loggins & Messina, iconic American groups.Concludes Messina: "The road most traveled in my innocence was with this band of poets, and is the same road that "Twists and Turns" as I journey along my musical road of life. For 'I ride with "Sinners" and I sing with "Saints" and I do what I can to avoid what I cain't, I'll pass on the judgment, now you make the call, I'm a playin' my hand. Oh.. the way the cards fall.' "