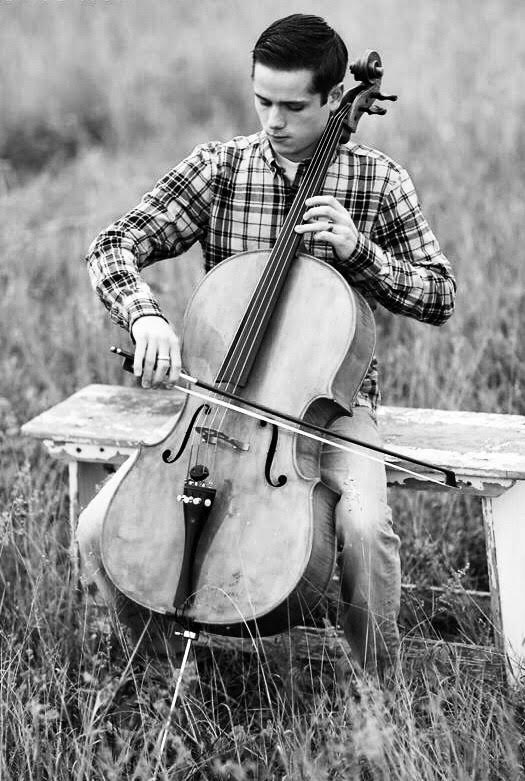 Oblio String Quartet
May 4, 2018 | 7 PM
Serenity Eyre: A native of Salt Lake City, Serenity Eyre completed her Masters Degree in Violin Performance and Pedagogy at the University of Utah where she held positions in the Michie Graduate String Quartet and as concertmaster of the Utah Philharmonia. In 2011, she obtained a Bachelor of Music in Violin Performance from the University of Utah and participated as a four-year member of the award-winning Mount Olympus Honors String Quartet. Additionally, Ms. Eyre is a member of the Salt Lake Symphony and Sinfonia Salt Lake.
Ms. Eyre has traveled extensively around the United States and Europe, giving concerts with numerous orchestral and chamber groups, in addition to performing and competing as a soloist. She shares her love of music as a dedicated teacher of young people and through her collaborations with many of the best musicians in the state to present outreach programs throughout Utah.
 Jose Flores: Jose Flores is a Peruvian violinist who began his music studies at the Peruvian Conservatory of Music at the age of 8. Some of his most recent accomplishments include the 2017 UMTA (Utah Music Teachers Association) instrumental concerto competition where he placed 1st in the college division. As well as the winner of the 2016 WSU Concerto night competition and the 2016 WSU Stringfest competition. According to one of the judges, Jose was recognized "for having a very avid passion and a great musical interpretation."
He has previously attended the Colburn School of Performing Arts in Los Angeles as well as the San Francisco Conservatory of Music and has recently graduated Magna Cum Laude from Weber State University obtaining his Bachelors in violin performance. He is now attending the University of Utah pursuing his Masters in violin pedagogy & performance under the teachings of Hasse Borup.
Highlights from Jose's music career include solo performances with the Orquesta Sinfónica Nacional del Perú (Peruvian Symphony Orchestra) at the age of 12 and as well as a solo performance with the WSU Symphony Orchestra in 2017. His musical career has given him the opportunity to travel around the world including countries like Peru, Spain, Mexico, Italy and Germany.
 Mallory Todd: Mallory Todd is a graduate student finishing a Master's Degree in Viola Performance and Pedagogy at the University of Utah, studying with Julie Edwards.  She previously studied at Utah State University, where she received her Bachelor's Degree in Viola Performance in 2012, a student of Russell Fallstad and Bradley Ottesen.  Mallory has also worked with and studied under many highly esteemed performers and pedagogues, including Rita Porfiris, Timothy Deighton, Andres Cardenes, Mimi Zweig, Teri Einfeldt, Brant Bayless, the Fry Street Quartet, and the Jupiter String Quartet.
Mallory's greatest passions are performing, particularly chamber music, and sharing her love of music with her students.  At the University of Utah, she was the principal violist of the Utah Philharmonia, and the violist of the Michie Graduate String Quartet. She currently runs a private violin and viola studio in Layton, Utah, and has previously held positions as a middle school orchestra teacher for Mountain West String Academy in Logan, Utah. She also enjoys freelancing, and is a member of the American Festival Orchestra in Logan, under the direction of Craig Jessop. When Mallory isn't performing, teaching, or rehearsing, she enjoys cooking, reading, and spending time with her husband, Wren, and their cat, Oblio.
Austin Packer: Austin Packer began studying the cello at the age of 9. He has been the winner of several local, statewide, and national competitions. Some of these competitions include First Place winner of the MTNA Young Artist Competition Utah Division and Second Place winner of the Southwest United States Division in Santa Barbara, CA. He was also named First Place Winner of the UMTA Concerto Competition, and was a two-time winner of the Weber State University (WSU) Concerto Night Competition which included his latest performance of Tchaikovsky's Variations on a Rococo Theme, Op. 33 with the WSU Orchestra.
Mr. Packer received a BM in Cello Performance from WSU where he studied under the tutelage of Dr. Viktor Uzur. During this time he served as Principal Cello of the Weber State University Symphony Orchestra and the Weber State University Chamber Orchestra. Mr. Packer also holds an MM in Cello Performance from the University of Utah (UofU) where he studied with members of the Utah Symphony; Pegsoon Whang and John Eckstein. During his time at the University of Utah, Packer served as Principal Cellist of the UofU Philharmonia and was granted the position of Teaching Assistant as a member of the Michie Graduate String Quartet. Mr. Packer also currently sits as Principal Cello of Chamber Orchestra Ogden located in Ogden, UT.
This performance will take place at the Alpine Church in Layton, UT 254 W 2675 N, Layton, UT 84041 at 7 PM.  Doors open at 6:30 PM.