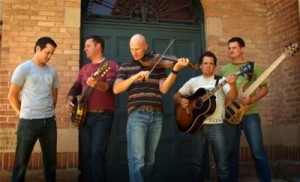 RubberBand is a perfect name for Ryan Shupe and his band of amazing musicians. The group is known for its ability to stretch out musically in all directions. Each member possesses years of experience on his respective instrument and when the band comes together their collective talent is explosive and undeniable.
The five man band, hailing from the Salt Lake City, Utah, is a breath of fresh air and their organic approach to performing has built them quite a following, not only through the West but around the country.
A descendent from a long line of fiddle players, (he's the fifth generation to play), Shupe has been playing violin nearly as long as he could walk. His father assembled a group of young children and called them the PeeWee Pickers. In college, he decided to form a loose outfit of musicians known as the RubberBand. Members could drop in and out at will and he would have a rotating group from which to pull when he needed them. One-by-one the musicians began to stick and their cohesiveness fueled their musical fires until they became regional favorites.
Banjoist Craig Miner first started playing music on a ukelele he bought at a garage sale and from there added banjo, guitar, mandolin, and bouzouki. Performing with groups such as Fire On The Mountain and Salt Licks, he had known Ryan for years before joining the RubberBand.
Drummer Bart Olson grew up playing with his family's band, The Olson Family Fiddlers and at 12 picked up the drums. Focusing on jazz percussion, his interests soon broadened to include country, rock, funk, latin, ska, and blues and he played in various bands and with blues player Matt Harding before joining Ryan.
Guitarist Roger Archibald has been playing guitar since he was 11 and played in a band that Ryan's dad organized, String Fever, when he was growing up. He worked as a regional musician in the same circles as Ryan for years before joining the band.
Bassist Ryan Tilby also played in String Fever with Archibald before joining the RubberBand for the first time on banjo. After leaving the band, he attended Utah State University, where he studied jazz guitar. He obviously could not stay away for too long though, as he returned to the band in 2006.
The Rubberband's highly polished skills piqued the interest of quite a few record labels. Signing initially with Capitol Records, they made the wellreceived album, Dream Big in 2005, produced by Jason Deere. The album produced the hit single "Dream Big" which was used as the theme song for NBC's prime-time show, Three Wishes, hosted by Amy Grant. They later parted ways with Captiol Records, but continued to tour steadily, work on new material, and signed with new label Montage Music Group. Their new CD, Last Man Standing is a progression from their previous albums. With songs like the catchy "Don't Leave Me Lonely", and the optimistically ambitious title track, there's no question that the band hasn't changed their essence, but merely expanded into bigger musical territory. Tunes like the swayingly beautiful "All I Need" (a love song penned by Ryan for his wife) and the inspiring "10,000 Lakes", with its encouraging wisdom, show a more serene side of the band, though they soon crank things back up to a fever pitch on songs like "My Life", and "Be The One". The album's closer, the hilariously retro ode to everyone's favorite junk food, "Corn Dogs", feels like a trip to the county fair and reveals that the band haven't lost their sense of humor.
Their new CD should please their broad spectrum of fans. According to Shupe, "I think this is the best sounding album we have to date."
Event Sponsors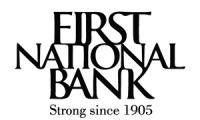 Event Dates
Monday, August 18, 2008 | 8:00 PM
Event Gallery
Related Websites