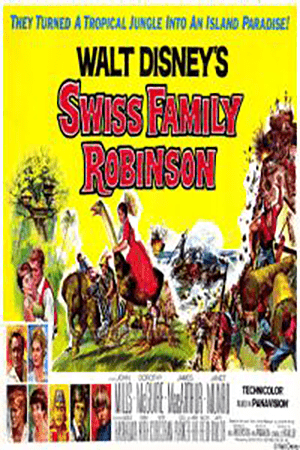 June 16, 2017 | 7 PM
A Swiss family escapes Napoleon reign and sets sail to start a new life in New Guinea.  However, when they become shipwrecked on a desert island in the South Pacific, they must work together to build a shelter and survive in the wild.  Starring Dorothy McGuire as Mother and John Mills as Father, follow the excitement and adventures of the Swiss Family Robinson.
Come down to the beautiful and intimate Kenley Amphitheater and watch the classic Disney movie, Swiss Family Robinson. Bring the kids and a blanket for a fun-filled night with a movie under the stars. Popcorn and drinks will be available to purchase.
Free Admission. Run time 2 hours 6 minutes. Rated G.
This program is generously sponsored by