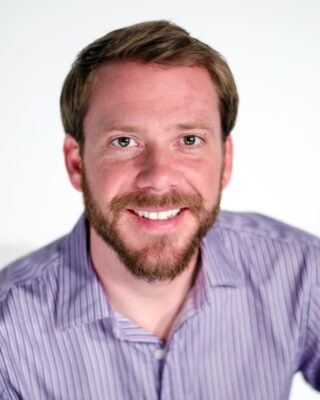 Allen has always loved storytelling. He started storytelling with the Treehouse Children's museum in high school and hasn't ever stopped. Acting credits include Marie Antoinette, Race, and The Nether (Good Company Theatre); Vanya and Sonia and Masha and Spike, Wit, and Deadly 7 (Wasatch Theatre Co.); Hellman v McCarthy (Pygmalion); August: Osage County (Utah Rep); The Pavilion, and 33 Variations (Silver Summit); Reefer Madness and Assassins (Dark Horse); and numerous children's theatre productions with the Treehouse Troupe at the Treehouse Children's Museum in Ogden. Allen received a Masters in Theatre Directing from Roosevelt University in Chicago and loves spending his days teaching some of the best junior high students in the world.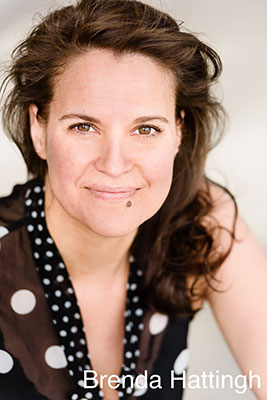 Brenda Hattingh has been acting in the Salt Lake City area since 2016. 
Her favorite roles include Mother in Shockheaded Peter, Lavinia in Julie Jensen's play Two Headed directed by Fran Pruyn, and Phyllis in Body Awareness directed by Morag Shepherd. To her, the best part of the theatrical process is creating and getting to play with talented people. She is so excited to be a part of this spooky adventure! 
When she's not acting, she's most likely illustrating a children's book, painting someone's pet, or hiking with her pups in the Wasatch range. She also loves to travel with her amazing and talented husband. 
Life is good, let's get spooky!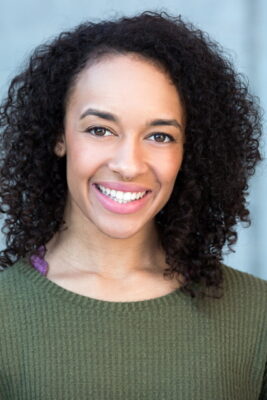 Darby Mest was last seen in Plan B Theatre's Local Color Radio Plays: DoLs and Suicide Box. Last summer she participated in Rose Exposed: I Wanna Hold Your Hand, singing an original
duet with her mom, playwright Dee-Dee Darby-Duffin. She is a theater graduate from the University of Utah and is currently
getting her Masters in Social Work. Darby is a huge fan of halloween and is excited to be part of Active Pages!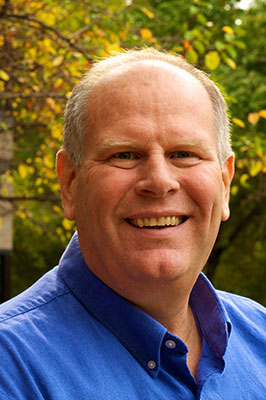 Don Wilhelm is excited to join the storytelling cast in Active Pages, The Legend of Sleepy Hollow.  Don's past performances include the "Father" in Cheaper by the Dozen, "Tevye" in three different productions of Fiddler on the Roof, and has made it a tradition to appear in Scrooge A Christmas Carol as the "Ghost of Christmas Present" for over 20 years at TPP in Ogden.
He is a volunteer with the Davis Arts Council and Technical Advisor for the DAC Concerts in the Park series.  Don loves to "paint with light" and has done the Lighting Design and been Technical Director for over 150 shows and concerts.  He studied lighting at the GE Lighting Institute in Ohio.
Don enjoys riding his motorcycle, photography, and any excuse to go to Disneyland.  He lives in Layton with his wife, Susan, and they have three married children and ten wonderful grandchildren.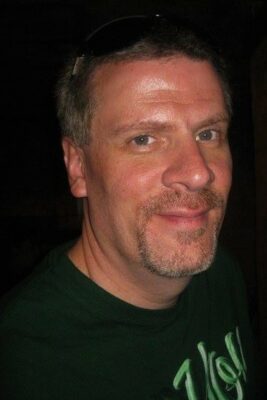 Jeffrey is excited to be a part of The Davis Arts Council's Active pages  He has appeared on the Grand Theatre stage in Jeckyl And Hyde The Musical as Danvers Carew, Ms. Evers'  Boys as Dr. Douglas, and Carousel as Jigger. Recently Jeffrey was a part of The Box Theatre 24-hour Theatre Festival and Salt Lake Fringe 2020 in Daryl Stamp's Dumbed Down. He appeared in New World Shakespeare's production of Coriolanus in the role of Cominius. Much Ado About Nothing as Don Pedro and Othello as Iago. Other productions include Centerpoint Legacy Theatre's Hello Dolly as Horace Vandergelder and Walter in Don't Drink The Water. Vanya in Vanya And Sonia And Masha And Spike, Ted in Ideation (Wasatch Theatre Company) Carmichael in A Behanding In Spokane (The Hive Theatre) Herb in I Ought To Be In Pictures (Utah Theatre Artists Company) The Tin Man in The Wizard Of Oz, Tom in The Glass Menagerie, and Roat in Wait Until Dark (Egyptian Theatre Company Park City). Jeffrey also serves as co-artistic director for Salt City Radio Players. Enjoy!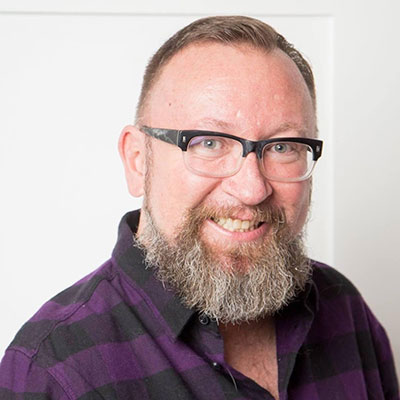 This is a happy return for Michael for a couple of reasons.  He's returning as an actor (for a limited time only)after 9 years in his role as an audience member.  But he is even more excited to return to Sleepy Hollow after his last visit there 30 years ago when he played the guy himself,  The Headless Horseman!  Michael has been seen on stages here and there in many well-loved roles.  But currently, his favorite role is the role of Boring Dog Dad to his sweet little guy, Oliver.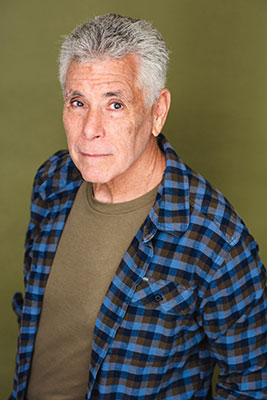 Tom is re-starting his acting career after a 35-year hiatus. While absent from live theater, Tom had long-running concurrent roles as a husband, father, military service member, and federal employee. In his civilian job producing Air Force videos, he spent most of his time behind the camera with a few opportunities in front. He is excited to be part of this ensemble performing for Active Pages and bringing to life the Legend of Sleepy Hollow. Tom is originally from New Jersey, a proud Weber State Theater graduate, and holds an MFA from the University of Utah.