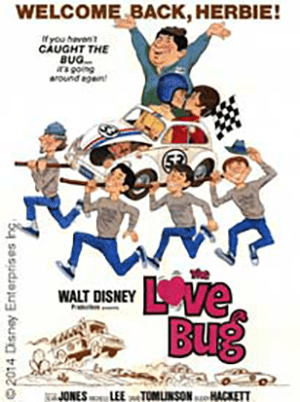 June 23, 2017 | 7 PM
Starring Dean Jones and Buddy Hackett, The Love Bug follows the story of race car driver Jim, car mechanic Tennessee, and their magical Volkswagen Beetle named Herbie. Hilarity ensues when Herbie takes on a mind of his own and becomes the talk of the California racing circuit.
Come down to the beautiful and intimate Kenley Amphitheater and watch the classic Disney movie, The Love Bug. Bring the kids and a blanket for a fun-filled night with a movie under the stars.  Popcorn and drinks will be available to purchase.  
Free Admission. Run time 1 hour 48 minutes. Rated G.
This program is generously sponsored by