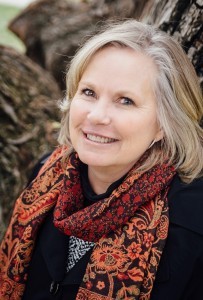 Dixie Claybrook, was raised in Layton and is a graduate of Layton High School. Davis County is her home and her first job was with Layton City Parks and Recreation; working as a recreation aid, lifeguard and umpire. Her parents, Arnold & Estella Romero, have enjoyed the Sunday Night Concert series and she views her position on the DAC Board as an opportunity to pay it forward.
Dixie works for the Office of the Comptroller of the Currency and in addition to her job duties is the incoming president of the largest employee network group in the agency.  The network group looks for opportunities to provide mentoring and leadership opportunities that help recruit, and retain, a diverse workforce within the agency. She is also an instructor and subject matter expert for various internal and external courses.
Dixie and her husband, Steve, moved to Farmington in 2011 from Parker, Colorado.  They enjoy spending time with their five kids and soon to be 9 grandkids.  When they aren't supporting a grandchild at an athletic or school event, they enjoy supporting Utah athletic teams.  Steve and Dixie also enjoy attending concerts and traveling with their friends.