Donate to the Davis Arts Council
Davis Arts Council is a 501(c)(3) non-profit organization and all donations are tax deductible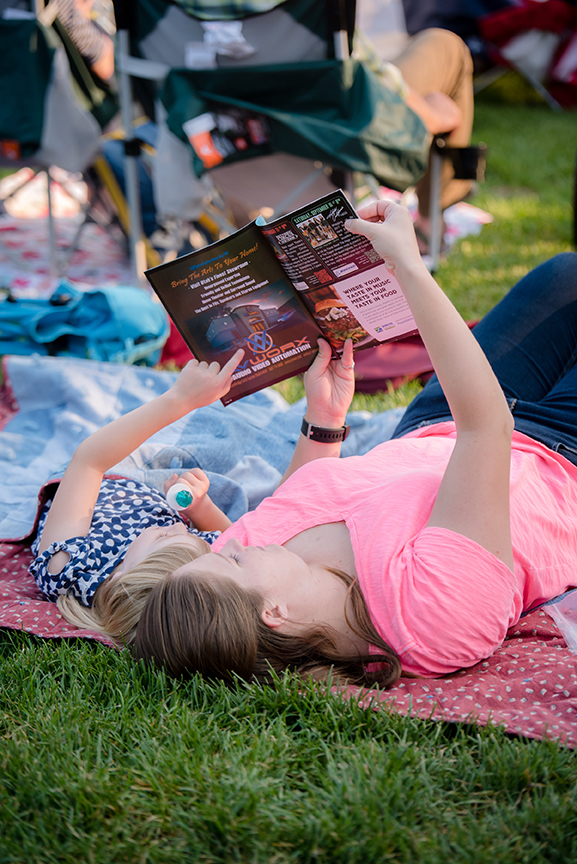 The Davis Arts Council relies on individual donors' generous support to continue providing 80% of our programming free of charge to our community.
Those free programs include the Sunday Night Concert Series, Free Friday Film Series, Small Stage Series, Active Pages, Active Stages, Senior Stages, Insomnia Film Challenge, and Snow Horse Art Galleries.
Single donations can be made by using the forms below. Gifts of any size are greatly appreciated.
Please consider making a tax-deductible donation today!
Recurring donations support Davis Arts Council all year round!
Leadership Donors: 
Leadership donor levels begin at $500/year. Leadership donors receive many benefits throughout the year. Those benefits include invitations to exclusive gatherings, like the Summer Nights with the Stars Announcement party. Those in attendance get a sneak peek of the season lineup–days before the general public!
Recurring donations are an easy way to reach the Leadership Donor level. Consider a $50/month recurring donation today!
There are many ways to donate through Planned Giving including Donor Advised Funds, IRA Charitable Rollover, Memorials and Tributes, and a gift in your will or living trust.
These options may not apply to all individuals. Prospective donors are urged to consult their personal tax and financial advisors concerning the specific consequences of making gifts to Davis Arts Council.