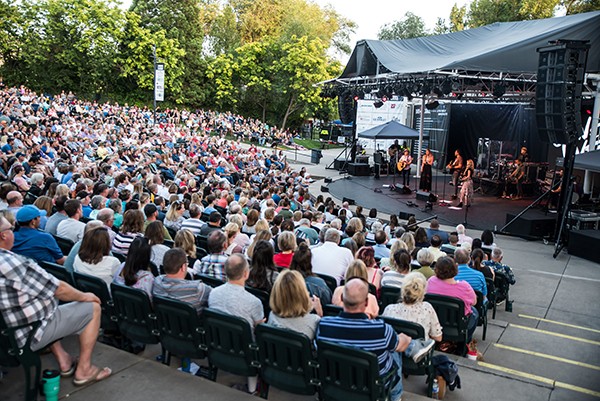 JUNE – SEPTEMBER
Check out the full 2022 Summer Nights with the Stars season lineup including acts like STARSHIP featuring Mickey Thomas, Blue Öyster Cult, Suzy Bogguss, The Bonner Family, and more!
Due to staffing shortages, beginning July 18 our office hours will be Monday-Friday 9 a.m. to 2 p.m. We apologize for any inconvenience.
We strive to keep 80% of our programming absolutely free to the community. These programs include our Sunday Night Concert Series, Snow Horse Art Gallery, Active Pages, and more!
Every year we serve 35,000+ individuals in Davis County and beyond. The majority of those served is through our free programming.
Our team of 100+ volunteers spend approximately 5,000 hours serving their community each year.  Our volunteers are required for nearly every event we do.