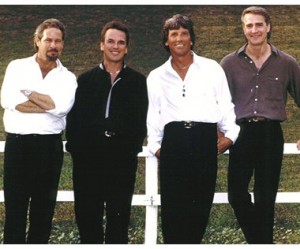 One of the most listened-to voices on radio from the mid 1960's through the early 1970's was The Grass Roots lead vocalist, Rob Grill. With hits such as Midnight Confession, Let's Live for Today, Sooner or Later, and Temptation Eyes, the Grass Roots were consistently at the top of the charts.
Rob is a native of Hollywood, California. Soon after high school graduation, Rob and three others formed The Grass Roots. Teaming up with mega-hit producer Steve Barri, The Grass Roots went on to chart 29 singles; 13 of which went gold followed by two gold albums and one platinum album. Their CD, The Grass Roots Anthology remains a strong seller today.
Only nine bands have charted more hits on Billboard's Hot 100 than The Grass Roots. During a 6-year period (1967-1972) The Grass Roots set a record for being on the Billboard charts for 307 straight weeks and they have sold over 20 million records worldwide. They have appeared on over 50 national television shows and they hold the all-time attendance record for a one-act, U.S. concert on July 4th, 1982 in Washington, DC.
While not in the midst of touring, Rob spends his time off at home in central Florida with his wife, Nancy, a local radio personality. Rob sounds stronger today than he did when he recorded all those great Grass Roots' hits. Combine that with the band's sincere appreciation for all their fans and you have a show that is filled with solid gold hits and memories that will not soon be forgotten!
Join us on July 1 as we celebrate and honor the men and women of HILL AIR FORCE BASE (HAFB). Every season, the Davis Arts Council dedicates a Summer Nights with the Stars event to HAFB, our special neighbors to the north. We're excited that The Grass Roots will be that concert this year; and so close to our nation's birthday. Through the generosity of our sponsors, we are able to provide a large block of tickets free of charge to the families of the currently deployed service men and women from HAFB. Additionally, Col Patrick Higby, the 75th Air Base Wing Commander, will be on hand to make special remarks. Help us say "thank you" to all our service men and women and veterans by joining us at the Kenley for this special night.
Event Sponsors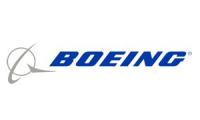 Event Dates
Thursday, July 1, 2010 | 8:00pm
Ticket Prices
Orchestra | $29.00
Reserved | $22.00
Adult General Admission | $16.00
Senior/Child General Admission | $14.00
Related Websites