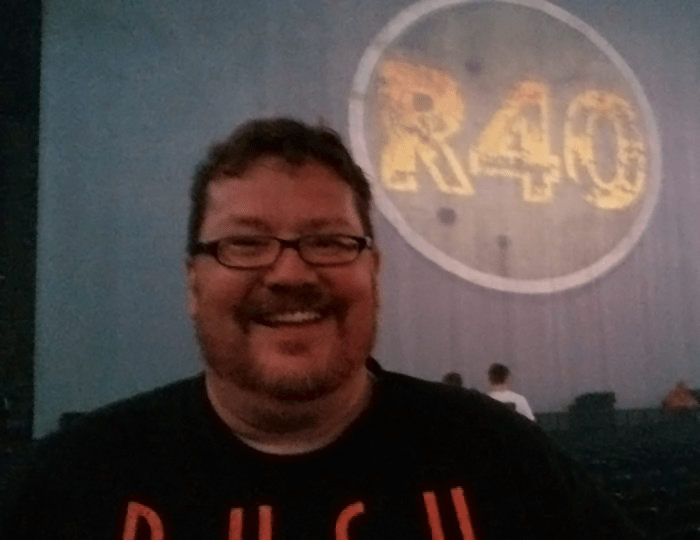 Paul joined our security team last season and we couldn't be happier to have him as part of our organization. He has been a tremendous asset to the DAC family! Paul, we can't thank you enough for all the hard work you put in, always with a smile on your face.
1. What is your favorite color?
Red
2. Do you have a hobby?
Listening to classic rock, especially RUSH
3. If you had $1,000 to spend on yourself, what would you buy?
More music, on actual records–seems to sound better that digital but I could be wrong :-)
4. What is your favorite donut?
Double blueberry from Madbrook Donuts
5. If you could turn any mundane activity into an Olympic sport, in what event could you win the gold medal?
Sneezing–I have an epic-ally loud sneeze
6. Where did you grow up?
Brigham City, Utah
7. If you were a superhero, what powers would you have? 
Super speed would be nice
8. What is one of your biggest pet peeves? 
When people use the words literally and ironically incorrectly and when motorists throw their lit cigarettes out of their moving vehicles
9. What is a word/phrase you use too often?
Awesome and absolutely
10. What is your favorite Davis Arts Council memory?
The whole 2017 season was a lot of fun