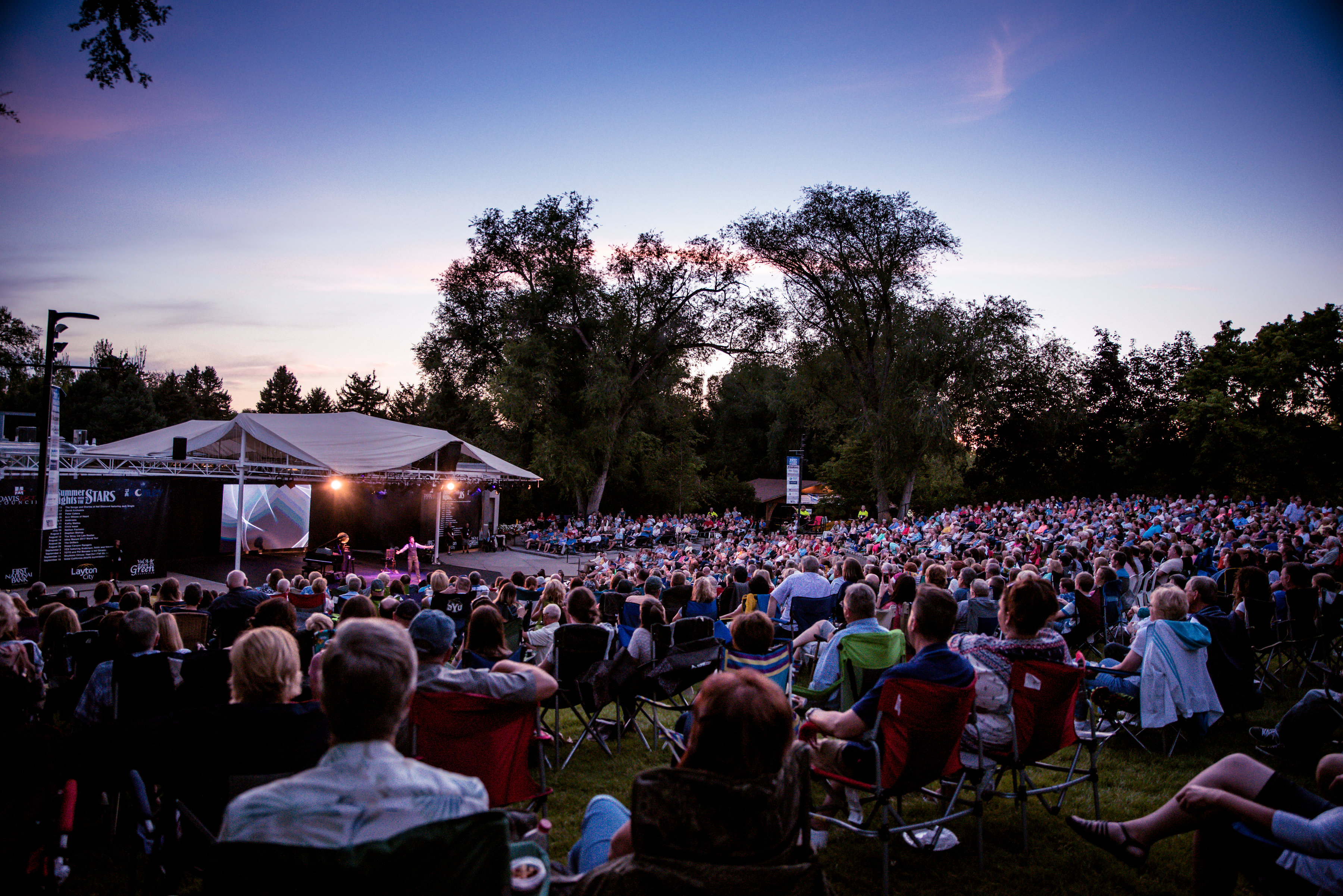 Why should I buy a season subscription? The 6 benefits you only get when you become a season subscriber
Buying a season subscription is a big decision. We are here to give you all the information you need, including all the perks for being a subscriber, so you can decide if a season subscription is right for you.
6 benefits only enjoyed by our season subscribers
1. One season ticket includes 9 to 10 shows each year
The base price of a season subscription package will get you 9 to 10 shows–what we call our "regular season" shows. We strive to provide a variety of shows in our regular season so our subscribers see something new every time! Past regular season shows include The Letterman, Pablo Cruise, Forever Motown, Herman's Hermits starring Peter Noone, Arrival, Ambrosia, and more. Talk about variety!
2. Buy Special Engagement tickets before the public on-sale day
Although our Special Engagements are not included in the season subscription package, tickets for those shows can be added to any subscription order before we go on sale to the general public. No need to compete with hundreds of others on our public on-sale day for the best seats to shows like REO Speedwagon, Styx, The Beach Boys, Wilson Phillips, and more. Get your tickets before they sell out!
3. Buy extra tickets to shows before the public on-sale day
Season subscribers have the first chance at buying extra tickets to our shows before the public on-sale day. This is perfect if you have friends or family in town for the summer and would like to bring them with you to the concert. You can secure them a ticket before they sell out!
4. Large discounts!
Need we say more? Yes, yes we do! Season subscribers receive large discounts on every show! How large? Well, how does 20% sound? That's right–not only do subscribers receive 20% off the price of all regular season shows, they also receive the same discount on all Special Engagements (for as many season tickets they own). 
For example: If you have 2 season tickets, you will receive a discount on 2 tickets for a Special Engagement if you choose to add them to your subscription. Above and beyond that, tickets are full price but still available to purchase at any time (including before the public on-sale day).
5. Buy tickets to DAC the Halls before the general public
Not only do season subscribers get to buy tickets to Summer Nights with the Stars events before they go on sale to the public, but they also get to secure their tickets to our annual DAC the Halls holiday concert before the general public as well! This is a Christmas tradition for many of our subscribers and their families. As a season subscriber, not only can you purchase tickets ahead of the public on-sale day, you can purchase as many tickets as you would like. That means you get the best seats for your whole family! 
6. Subscriber "Thank You" gift
Our season subscribers are very important to us! We have gotten to know a lot of them very well over the years. We love to show our appreciation by offering them an extra "thank you" of some kind. For the 2020 season, our subscribers (old and new) who purchase their season tickets during our renewal period, will receive a limited edition t-shirt celebrating 25 years at The Kenley Amphitheater. They are pretty snazzy t-shirts if you ask us!
Important things to know
One thing we need to mention is the seating available for season subscribers. Currently, our subscribers occupy most of the reserved section of The Kenley Amphitheater. That means we do not currently have openings for new subscribers in the reserved section. However, not all is lost! We always have general admission season subscriptions available for Summer Nights with the Stars. 
General admission season subscribers receive priority to upgrade to reserved season seats if/when they become available. So if you are interested in acquiring reserved season tickets, we recommend purchasing general admission season tickets and then ask to be added to our upgrade list. 
Remember those discounts on Special Engagements? General admission subscribers can choose to purchase general admission Special Engagement tickets OR they can request reserved Special Engagement tickets and still receive the discount. Reserved season subscribers get the first pick on Special Engagement shows, however, we are usually able to accommodate most general admission requests.
Will you be getting season tickets this year?
Are season tickets the right choice for you? We hope we provided you with enough information about all the benefits you will receive as a season subscriber. If you still have questions, please call our office at 801-546-8575.