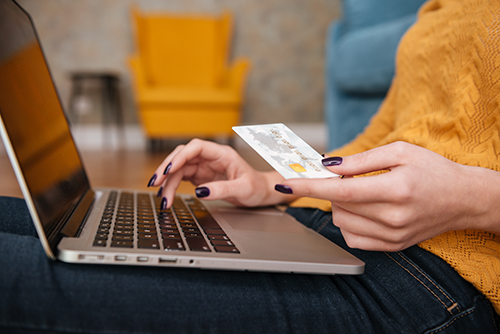 Buying concert tickets online can be a frustrating and challenging process. Therefore, we have gathered seven tips for buying concert tickets online (from a concert venue's perspective.) Check out our recommendations below!
1. Make sure you buy directly from the event organizer or their ticketing partner
A quick search online will tell you if the event organizer sells the tickets themselves or through a ticketing partner like Ticketmaster or SmithsTix. Things are constantly shifting in this industry. However, most venues do not use third-party resale sites as their primary ticket vendor. Third-party resale sites (like Vivid Seats and StubHub) typically resell tickets at prices that can be as much as 4x the face value. Resale sites also tend to put tickets up for "sale" before the event organizers' on-sale day.
Search engines prioritize third-party resale sites above smaller ticket sellers like us. This is because third-party sites can allocate more funds to paid search engine ads. Also, third-party sites typically feature thousands of events. Therefore, the more considerable website traffic on their sites helps place them higher in search results.
If you are unsure if you are on the correct ticket site, find a phone number on the website to call and ask if they are affiliated with the venue or are a third-party resale site.
2. Bookmark the venue's ticket site
As we get feedback from our patrons who have paid more than face value for our tickets, we have determined the number one reason is that they used a search engine to find the tickets. As we stated above, search engines will prioritize sites with more traffic and more money. Therefore, bookmarking the venue's website before tickets go on sale is the best way to ensure you know where to go once tickets are available.
3. Join the mailing list
If you want to be among the first to know of events at a specific venue, join their mailing list. Almost all event organizations have an email list, and you will be notified when exciting things happen, like concert announcements and when tickets go on sale.
4. Follow the event organization/venue on social media
Most event organizations have social media accounts on Facebook, Twitter, Instagram, etc. These platforms are a great way to communicate with the community about upcoming events and essential ticket information. Interacting with followers is also fun, so give these pages some love!
5. Set a timer 10 minutes before tickets go on sale
Hop online 10 minutes before tickets go on sale if there is an in-demand show you want to see. Most sites will let you log in ahead of time, saving you a few precious seconds. Once logged in, hit refresh right as tickets go on sale.
6. Call the venue ahead of time for insider tips
If the event organizer sells its tickets from its own website, call them ahead of time and ask for advice. Every organization is different and might have other procedures. Call and ask what the employees' favorite spot is to sit in the venue, how to speed up the online buying process, or if any pre-sales are happening.
7. Keep checking back, sometimes a sold-out show is not sold out
Periodically tickets will get released closer to the show. Every venue has tickets they hold for emergencies. If those tickets aren't needed, the venue will release them for sale, typically a few days before or on the day of the show. Follow the event organization's social media accounts, as ticket releases for popular shows are frequently communicated there.