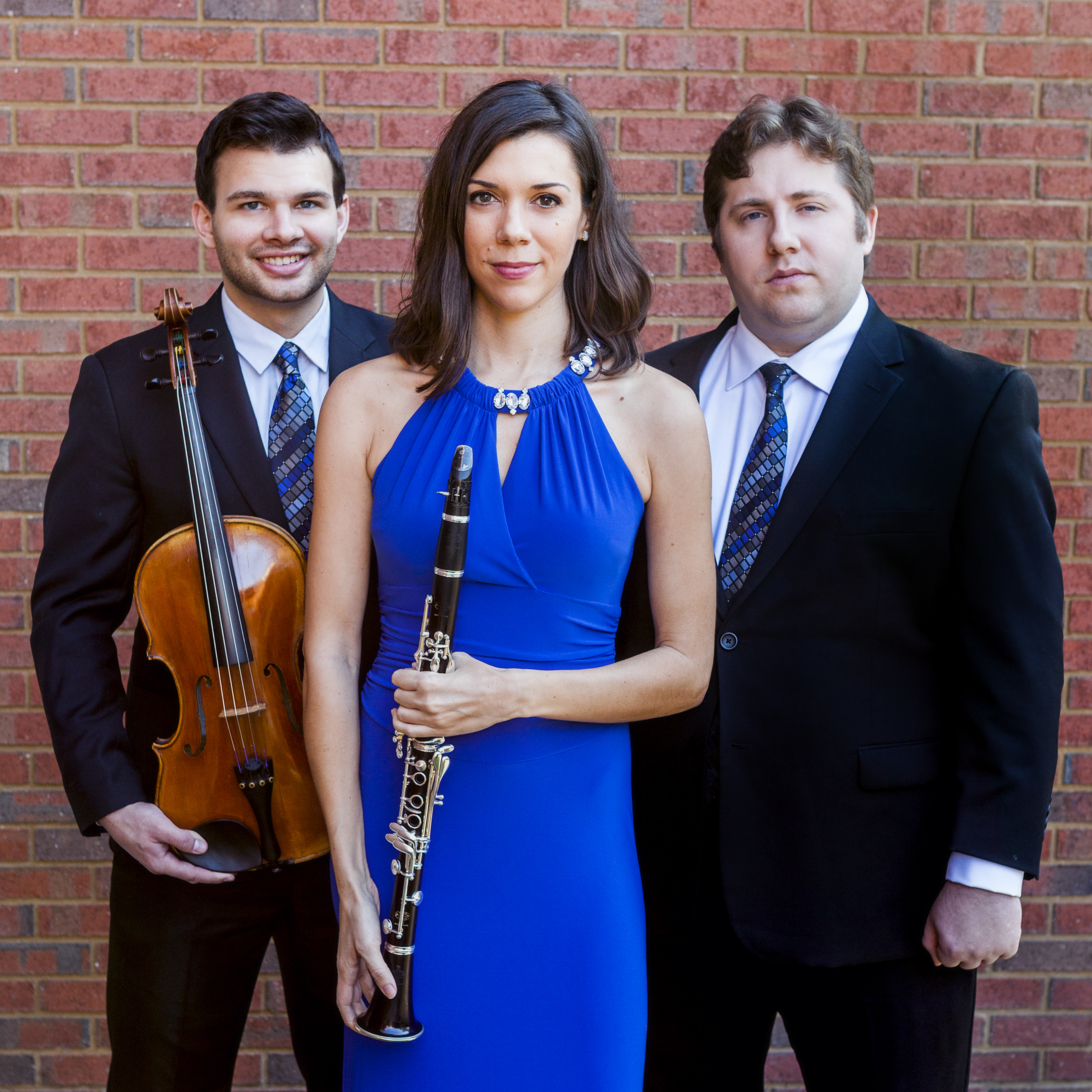 Cerulean Trio
November 3, 2017 | 7 PM
"An Evening at the Salon"
Following their Carnegie Hall debut in May of 2017, the Cerulean trio brings a delightful evening of music in the
tradition of the 19th century Salon. Gather to hear an array of romantic works, virtuosic showpieces, and operatic
arrangements from clarinetist Jackie Glazier, violist Ivan Ugorich, and pianist Galen Dean Peiskee, Jr.
This performance will take place at the Alpine Church in Layton, UT 254 W 2675 N, Layton, UT 84041 at 7 PM.  Doors open at 6:30 PM.
About Cerulean Trio:
The Cerulean Trio is passionate about delivering artistic and compelling performances to diverse audiences. The trio brings together the unique combination of a single woodwind and string instrument with piano, resulting in a rich amalgamation of color, textural, and lyrical possibilities. In addition to performing the standard literature for clarinet, viola, and piano, the trio also expands its repertoire by incorporating its own transcriptions and newly commissioned works.
The trio made their Carnegie Hall debut at Weill Recital Hall in May of 2017. They were selected as one of five finalists in the prestigious 2016 Chesapeake Chamber Music Competition. Highlights of their last two seasons include performances on ABC television, 91.5 WFSQ-FM radio, at universities and performance venues throughout the country.
Its members have performed all over the world in the Netherlands, Italy, Austria, China, Singapore, Germany, and France. Additionally, all members maintain active orchestral and solo careers. Formed in 2015 at Florida State University, the Cerulean Trio takes its name from the Latin "caerulum" which stands for heavens and sky. They are usually seen reflecting the blues of the sky in their performance attire.