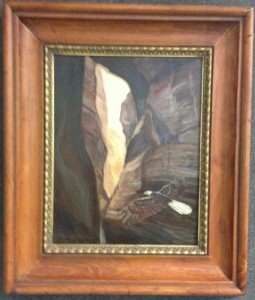 Cheryl Laumer has been drawing and painting for as long as she can remember. She was born and raised in Brisbane, and the Sunshine Coast of Queensland, Australia.
She to Hawaii in 1981 and met her husband. They were married in 1982, and Cheryl has lived in the US ever since.
She has a General Art degree, Associate's in Commercial Art and a Bachelor's in Fine Art, with an emphasis in painting.
She enjoys calligraphy and portraiture as well as landscape, still-life and painting religious themes. She has recently branched out into mural painting.