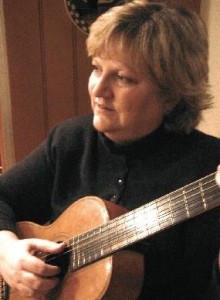 From small but renowned venues such as the Bluebird Cafe in Nashville to Britain's famous Liverpool Cathedral, Cori Connors carries her fresh voice to audiences worldwide. She has established herself as both a performer and a writer, joining the cluster of singer/songwriters who record their own material but whose works have also been recorded by major artists. International superstars such as Linda Ronstadt and Chris LeDoux have recorded songs written by Cori. In fact, she has earned international platinum selling status as a songwriter. Her name also appears in song writing credits on dozens of regional and local artist albums and various artists have performed her songs in concert and on radio and television.
Her latest CD, Pontiac Rocket, is a fond recollection of an American childhood,combined with thoughtful ballads and a bit of humor. "There is a rare eloquence in the lyric," says one reviewer, "that combines with the resonant yearning in her voice. A remarkable treat." (D.R. Bannon) International performing guitarist El McMeen calls Pontiac Rocket, "Sweet, powerful and truly memorable. It moves me like few other musical experiences I've ever had. Be ready to he hit in the heart." All of Cori's recordings, including Pontiac Rocket, are available online at www.coriconnors.com. Besides songwriting, her poetry and essays have been published in international magazines.
Making her home in the quaint town of Farmington, Utah, Cori is happily married to Judge David Connors and they are the parents of four children.
Event Sponsors

Event Dates
Sunday, August 3, 2008 | 7:00 PM