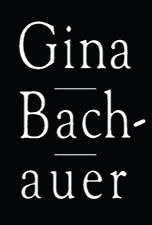 The Davis Arts Council is proud to present 3 outstanding pianists who are competing in the 2010 International Piano Competition in Salt Lake City, on June 17-July 1. Named for Greek pianist, Gina Bachauer, who performed with the Utah Symphony, the competition is in its 35th year and ranks in the top four piano competitions worldwide, attracting the finest pianists in the world.
Auditions were previously held in Hong Kong, Moscow, London, Venice, Beijing, Tokyo, Hamburg and New York City in order to choose 35 pianists who will compete in Salt Lake City. This year's competiton is for ages 19-32.
For over a decade the Davis Arts Council has partnered with the Bachauer Foundation in providing area residents the opportunity to hear internationally renowned pianists, who will be competing for cash prizes and career enhancement opportunities with performances throughout the world.
Event Sponsors

Event Dates
Sunday, June 27, 2010 | 7:00 PM