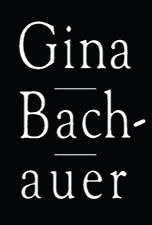 The Davis Arts Council is proud to present 3 young pianists who are competing in the June 2008 Gina Bachauer piano competition. For over a decade the Arts Council has partnered with the Bachauer Foundation in providing Davis County residents an opportunity to hear some of the finest pianists in the world.
The Gina Bachauer International Piano Foundation hosts the Young Artisits Piano Competition for ages 14-18 (June 23-28) and Junior Competition for ages 11-13 (June 16-21).
Young pianists from the US, Canada, Taiwan, China, Japan, Korea, Hong Kong, Italy, and the Czech Republic will compete In Salt Lake City at the Rose Wagner Hall.
Event Sponsors

Event Dates
Sunday, June 29, 2008 | 7:00 PM