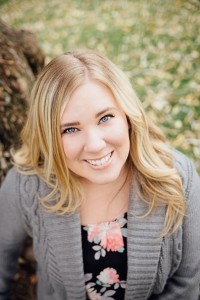 Heather Hendrix first worked for Davis Arts Council in 2006 while attending Weber State University and was on staff for five years. After graduating with a Bachelor's Degree in Communication and Public Relations, she worked as the Music & Film Publicist for Shadow Mountain Records and Excel Entertainment. One of the biggest highlights while working there was attending the 54th Grammy Awards and walking the red carpet. She later worked as the Marketing Director for a financial services company in Bountiful.
She joined DAC again in 2015 and enjoys being a 'voice' of Davis Arts Council as the Social Media Coordinator. You may have also seen her on stage at The Kenley as part of the Free Sunday Night Concert Series performing with her siblings.
Heather met her husband Scott during their first week of college. After dating long distance for five years (yes, it's possible!) they were married in 2008. They welcomed a much anticipated baby, a darling little girl, in June of 2015.
Heather loves playing the violin, movies, concerts, Bear Lake, Target, and spending time with her family and friends.