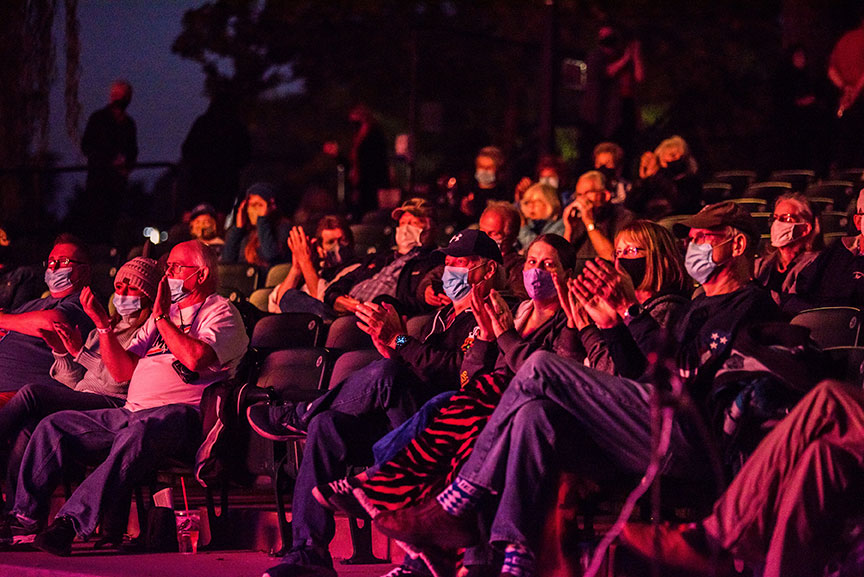 The coronavirus pandemic affected all of us and the live entertainment industry was hit especially hard. Davis Arts Council holds more than 80 events every year serving approximately 35,000 people. We have contingency plans in place for each of those events for things like inclement weather, artist cancellations, and emergency situations. However, a global pandemic was not something most in the industry were prepared for, including us. Here is how we handled the challenges of the pandemic.
When we went into quarantine last March, we had just begun our Senior Stages tour through senior centers and assisted living facilities in Davis County. Unfortunately, that tour had to be canceled after just a few shows and so far, we have not been able to return. We were incredibly disappointed we have had to pause the Senior Stages program for so long; however, we will bring it back to the seniors of our community just as soon as we are able.
Additionally, our Chamber Music Series was near the end of its 2019-2020 season last spring. We shifted our last performance virtual, premiering it live on YouTube. Our Chamber Series runs October – May, and with the state of our community heading into the winter months, we felt it was safest to continue our series virtually in 2021. We presented a mini–Chamber Music Series from January through March of 2021 on YouTube. While nothing can replace the experience of a live event, our virtual Chamber Music Series has seen record attendance versus our in-person events!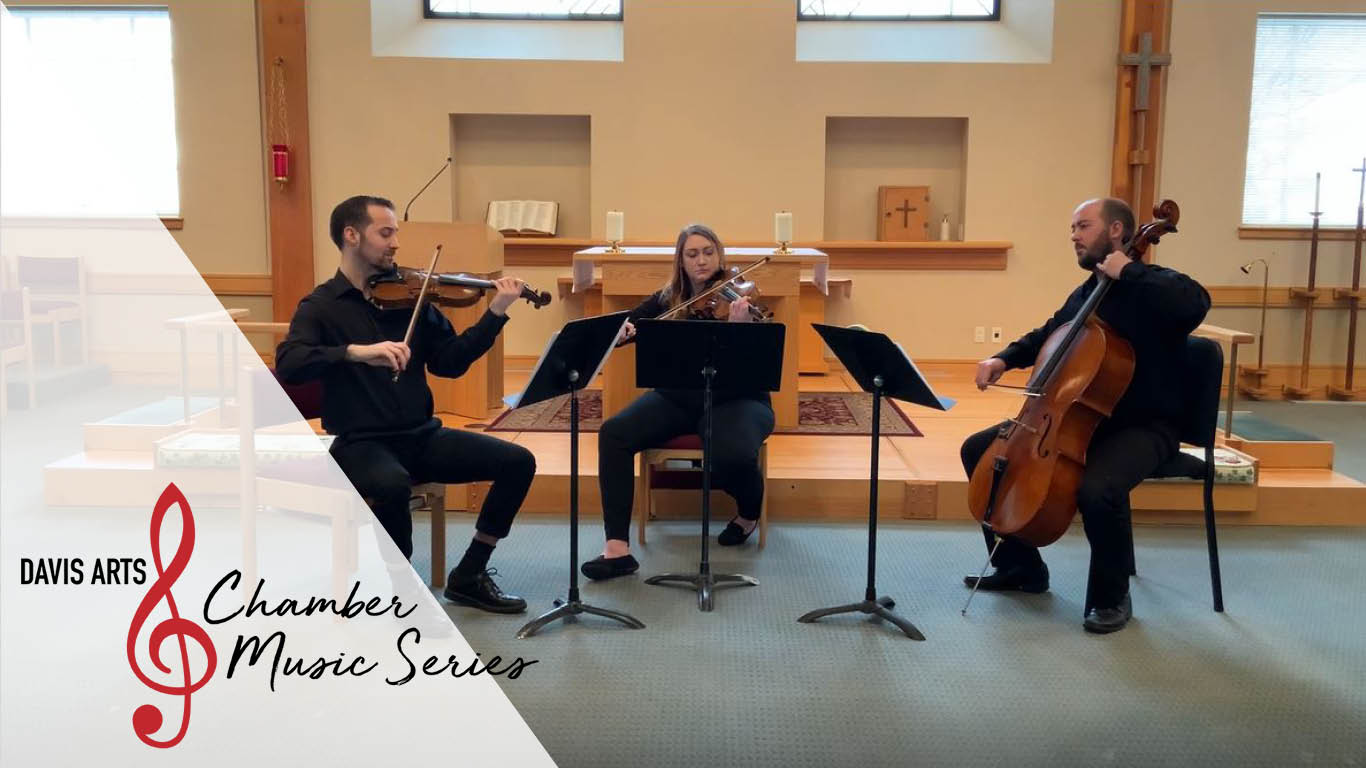 Moreover, our Student Art Exhibit and Competition occurs each fall at Davis Conference Center. We were hoping to move ahead with the show in person and hold our annual opening with the students, their friends, and their families to gather and enjoy the art. As the date drew closer and the virus ramped up in the community, we made the decision to take the show virtual. While we were disappointed we could not hold the show in person, we ended up receiving more submissions with a virtual show. Many students who would have been unable to bring their artwork in person were able to submit their work virtually as it eliminated a lot of obstacles. As such, we had a record number of students submit their artwork this year!
Finally, last March we were hoping to still be able to hold our Summer Nights with the Stars season. Every year, we spend several months planning the event and preparing for ticket sales. As our season ticket renewal period came to an end and things in our community just were not improving, our Board of Trustees made the difficult decision to cancel our Summer Nights season. We made the announcement on April 23, 2020. We were devastated by the situation but knew it was the right decision.
We called every one of our season subscribers to tell them the unfortunate news. Most were understanding, some were relieved, and a few were, understandably, very angry. Those who were angry thought we were cancelling prematurely. No other venue in our area had canceled their summer programming yet—we were the first and we waited as long as we could before making the decision.
There are a lot of things that go into planning the Summer Nights with the Stars events, and critical decisions—like cancellations—need to be made early on in the process. Many factors went into the cancellation of the 2020 season including artist travel restrictions, accommodation requirements, social distancing measures and keeping everyone safe, and deposits and refunds. With the issues stacked against us, it was the decision we had to make. Shortly after, we began to see many other venues in our community cancel their summer programming as well.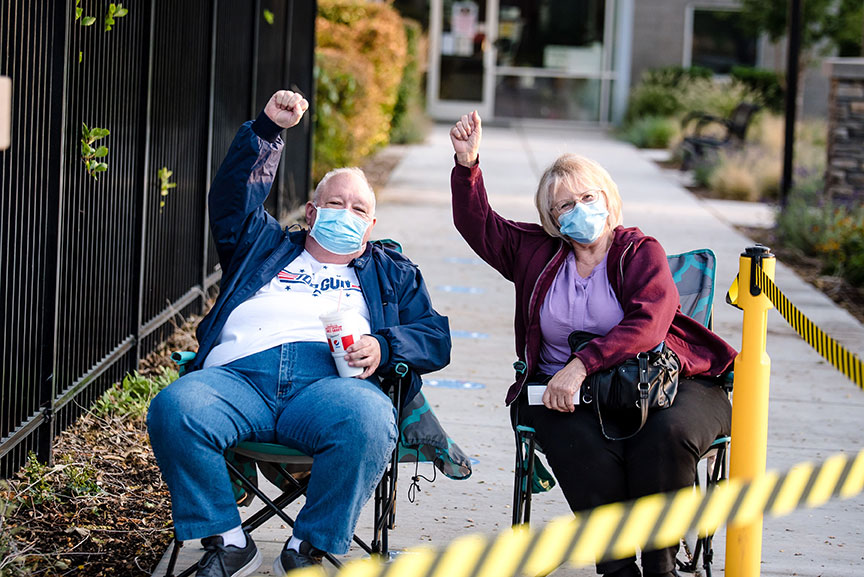 Once summer was upon us, and we implemented the statewide Stay Safe to Stay Open guidelines, we discovered we could still hold our free summer programming at The Kenley Amphitheater. We presented our Sunday Night Concert Series and Free Friday Film Series with a few changes: masks required for everyone, distancing between household groups, and free tickets required. It was a change from our usual operations but the events themselves were a welcome ray of normalcy. And for those who still felt uncomfortable joining us, we live-streamed the Sunday concerts on our Facebook page every week.
We were also able to present one concert in September featuring a local group, Imagine: Remembering the Fab Four. We sold out at 30% capacity as social distancing measures were still in place. Our staff and some volunteers spent hours that morning mapping out a seating chart in the grass!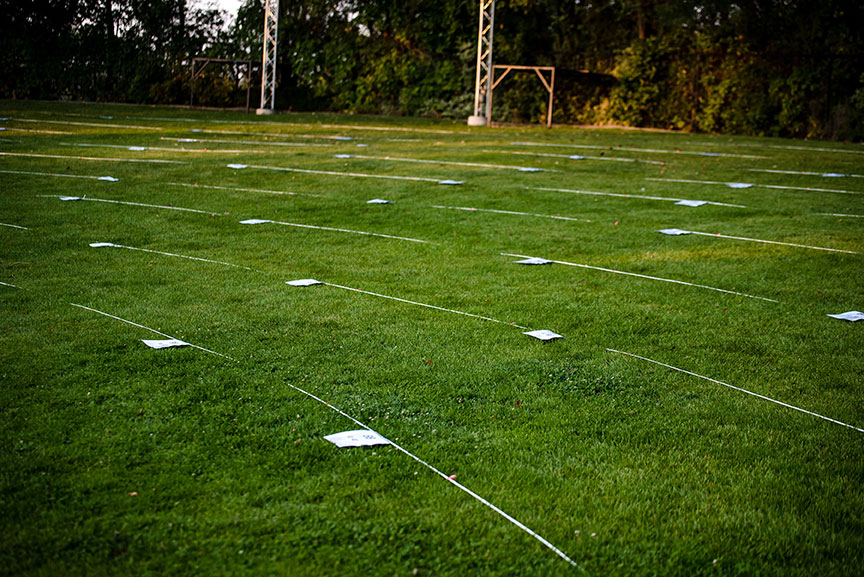 Our fall programming remained mostly unchanged. Our Active Pages program innately lends itself well to social distancing and reduced capacity requirements. We already require free tickets as the popularity of the program demands it. Household groups leave every 5 minutes, so the program naturally has a low capacity. But even though the event already followed the local health guidelines, we made a few more changes to ensure everyone was as safe as possible. Those changes included requiring masks for everyone and providing microphones for the actors so they could still be heard at a safe distance from the audience. Our inaugural Active Pages Christmas program this past December operated the same way with much success. We also recorded a walk-through performance of the events and posted it to our YouTube channel, ensuring anyone who wanted to see it could.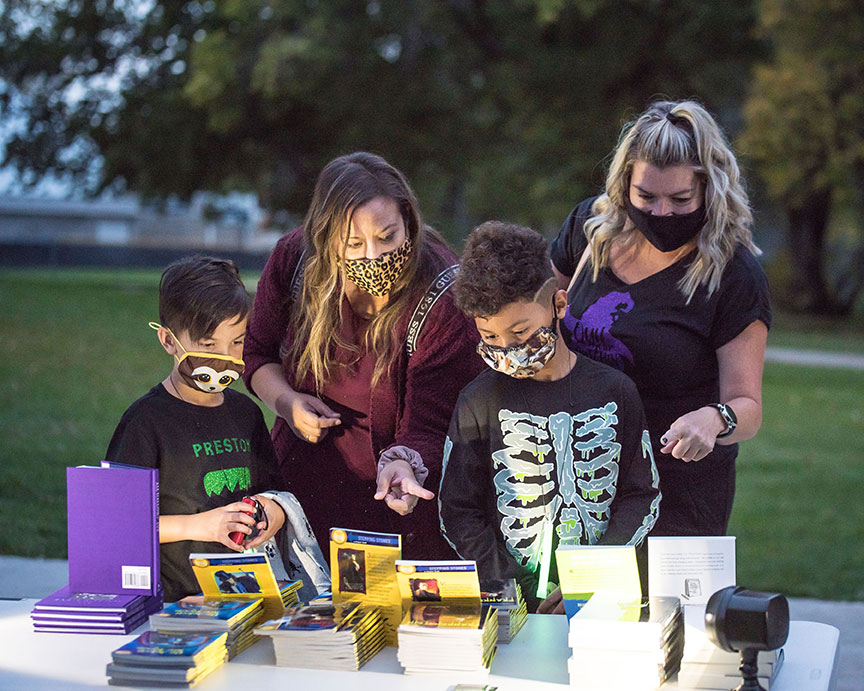 Coming up on a year since the pandemic changed our lives, we see that we were more fortunate than most in the industry. Largely, most of our programming occurs in outdoor venues. We were able to provide a lot of our programming this year because of that. Second, our organization operates with low overhead costs, thanks to our sponsors. We were able to continue providing free events for everyone during a financially difficult time for many. Lastly, while this year has been challenging, we have been able to stay connected with our patrons and community. We have seen and interacted with so many of you and that has made all the difference!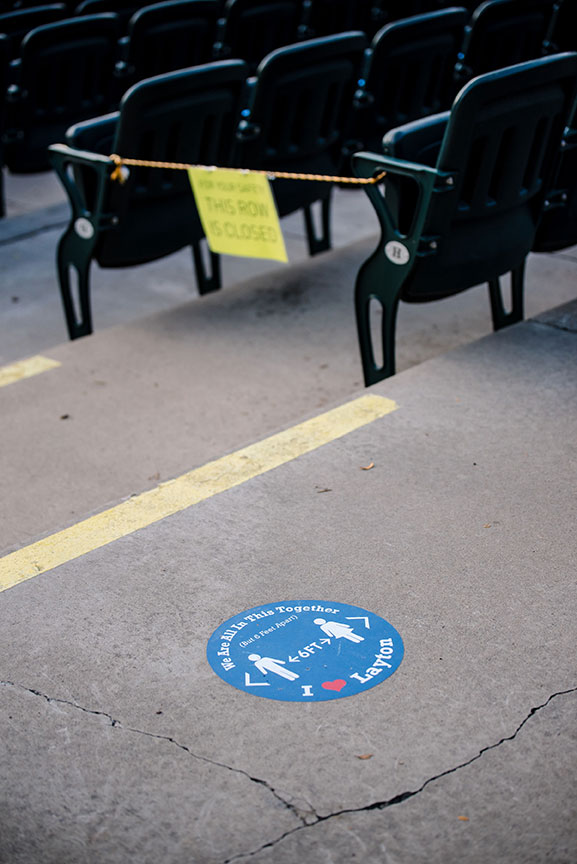 While we were fortunate to be able to provide much of our programming throughout the year it, unfortunately, did not come without stress on our staff. Most of our staff had to be furloughed (partially or fully) for a period of time. While this was less than ideal, it was thankfully short-lived and through the support of our community and emergency grants, our staff was reinstated back to full-time after several months.
As we move forward into 2021, we are cautiously optimistic about the summer ahead of us. We learned our Sunday Night Concert Series and Free Friday Film Series are absolutely doable even with restrictions. As such, they will occur again this year no matter what. As for our 2021 Summer Night with the Stars season, we have seen improvements in the last several weeks and are moving ahead with our plans. Restrictions and general operating changes (i.e., masks, concessions, reduced capacity, etc.) are somewhat still yet to be determined. However, we cannot wait to see you all again this year!
Through all the challenges we faced, we gained a lot this last year. We were able to serve more of our community in-person and virtually than ever before! Thank you for your continued support throughout the toughest year our industry has seen in quite some time! We could not have survived without our amazing patrons, sponsors, donors, and volunteers. Cheers to 2021!