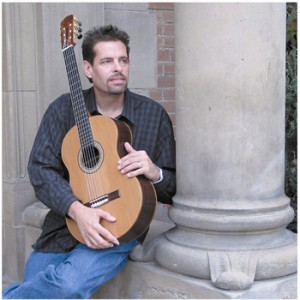 Featured artist tonight will be Kevin Wade Forbush, a Utah singer and songwriter who performs a variety of acoustic pop, country and blues style music. He plays acoustic steel string and classical nylon string guitars in flat-pick and finger styles to some of the classics as well as his original compositions.
Kevin lives in Layton with his wife, Melinda. They have three daughters and three grandchildren.
Kevin performed at several venues during the 2002 Salt Lake Olympics and has also played at Nashville's Bluebird Café. He continues to play at local resorts and venues throughout northern Utah.
Tonight's performance will also feature several other Utah singers-songwriters joining Kevin to highlight some original selections and take you back to a few good tunes from the past.
Event Sponsors

Event Dates
Sunday, August 2, 2009 | 7:00 PM