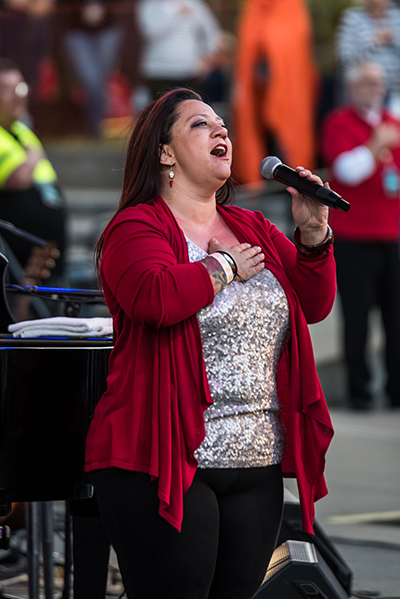 2022 APPLICATIONS ARE CLOSED. 
Check back later for the 2023 season.
FAQs
What do you look for?
We look for a clear, traditional anthem without any added melodies or notes. (If you are selected to sing and have extra elements in your rendition, you may be asked to change it).
How will I know if I am selected?
You will be notified via email. Regrettably, if you do not receive communication from Davis Arts Council, you were not selected.
Can I choose my date?
Yes. If you have been chosen to perform, you will be able to choose a specific date you would like to sing. Dates will fill up on a first-come, first-served basis.
When should I apply?
We recommend submitting your application as early as possible.
Is there an age limit?
No, everyone is welcome to audition.
Do you compensate for singing or travel?
No. Each singer will receive 2 tickets for the event they are scheduled to perform. One ticket for the performer, and one ticket for their companion. (Note: Singers who hold a purchased ticket for the event they are scheduled to perform will not receive additional tickets.)
What should I wear to perform?
We require professional dress.