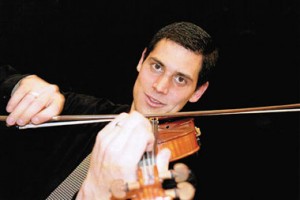 Award-winning fiddlers from around the state will be featured in an evening of traditional, toe-tapping tunes. Formed in 2008, the popular group StickShift consists of Alan Watts (leader, fiddle, guitar, mandolin), Gabriel Cox (fiddle), Max Cow (bass, guitar), Jordan Snow (banjo, guitar, mandolin), and Shawn Thompson (guitar). They all provide vocals as well.
Alan Watts has a degree in Music from WSU, Gabriel Cox performs in the WSU symphony, Max Cow takes part in the Bonneville Youth Orchestra at WSU, Jordan Snow is the Utah State Banjo champion, and Shawn Thompson has four children and a hot guitar.
Why StickShift? The Stick is the long wooden part of a violin bow, while the Shift requires moving the left hand up or down the steel wound strings. StickShift performs traditional folk tunes, bluegrass standards, Texas swing, fiddle contest tunes, and much more. Tight vocal harmonies also round out the program.
Event Sponsors

Event Dates
Sunday, July 22, 2012 | 7:00pm
Ticket Prices
Free Sunday Night Concert Series | $0.00