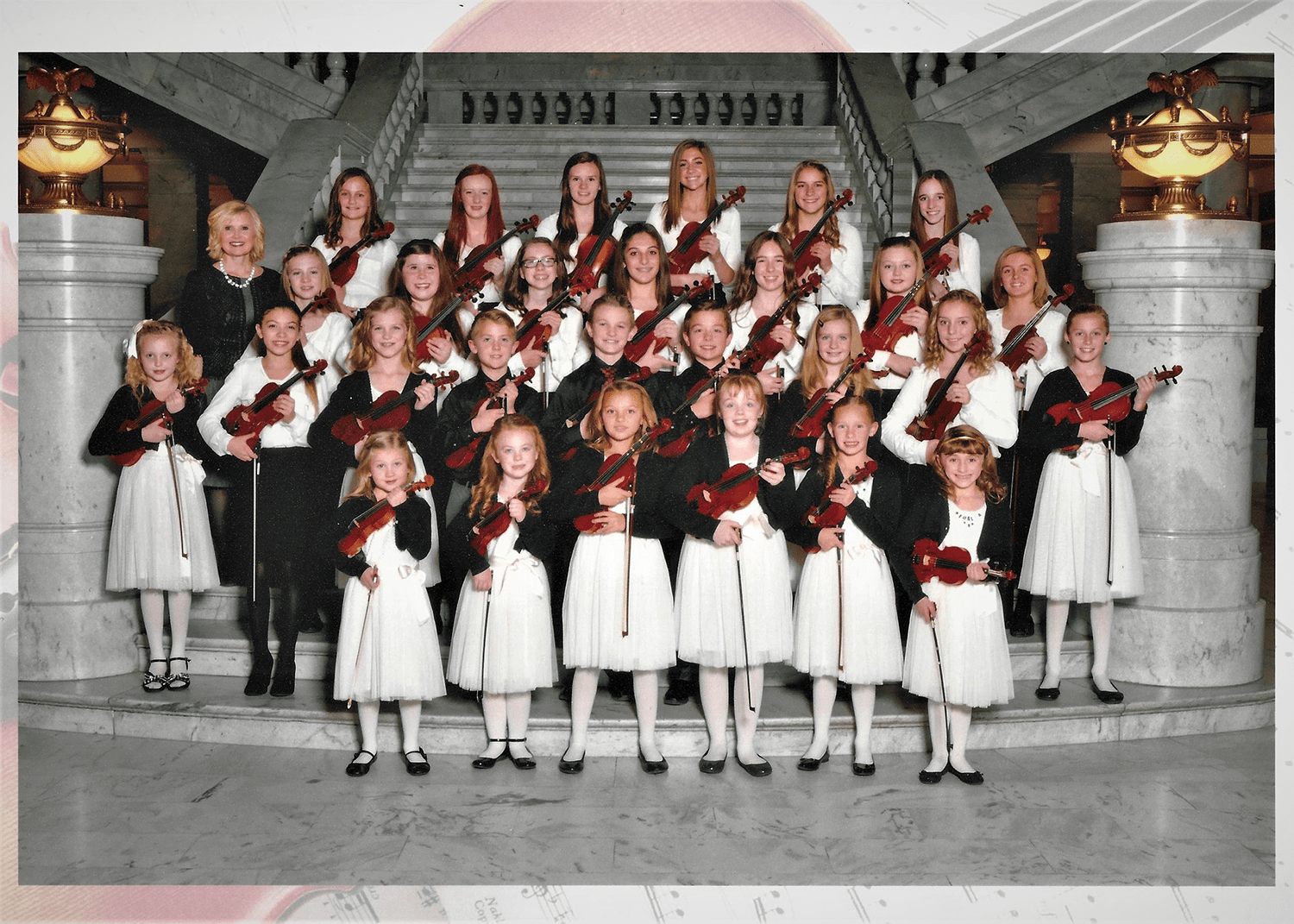 Sunday, July 8 | 7 PM
Free
Peggy B.  Wheelwright, Director
Pizzicato Strings & Company is a youth violin group from the Ogden area with ages ranging from 5-18.  The children learn and present two different programs each year.  Approximately twenty-five pieces are performed by memory.  In addition to the weekly performance class, the youth attend private lessons where an extensive classical repertoire is learned.
They have been featured artists at the Children's Arts Festival in Taiwan, China, Festival of States in Washington, D.C. & Magic Music Days at Disneyland.  Local performances include the Governor's annual Christmas party and pre-shows for the Utah Symphony & Ballet West.  Pizzicato Strings has been featured artists at the Utah Arts Festival for 18 consecutive years.  Pizzicato Strings was awarded the 2003 "Best of State" medal for best youth performing group.  Pizzicato Strings has recorded three cd's.
Their director, Peggy Wheelwright, began playing the violin at age 4 and at age 18, performed as a soloist with the Utah Symphony.  She has been a featured soloist with many other orchestras including the Chamber Orchestra Ogden, New American Philharmonic and Nevada Chamber Orchestra.  Peggy has been a core performer with Ballet West Orchestra for over 25 years. She is the Concert Master of Chamber Orchestra Ogden as well as New American Philharmonic.  Peggy has performed back up for several soloists including Natalie Cole, Sarah Brightman, Placido Domingo, John Denver, Led Zepplin, The Moody Blues, Manheim Steamroller as well as Marie Osmond and Kurt Bestor and has done extensive motion picture recording work.  She is also a music arranger and is publishing her Christmas and Popular works for violin.