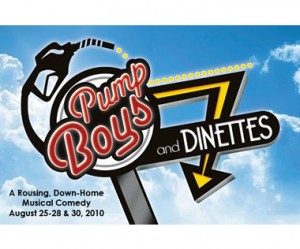 Conceived & written by John Foley, Mark Hardwick. Debrah Monk, Cass Morgan, John Schimmel & Jim Wann. Original stage production by Dodger Productions.
The shade-tree mechanics (a.k.a. Pump Boys) – all cash-poor, big-mouthed Romeos sell high-octane fuel on Highway 57 somewhere between Frog Level and Smyrna, North Carolina where they trade good natured barbs with the wisecracking waitresses, Prudie and Rhetta Cupp of the Double Cupp Diner. Between changing tires and baking pies, the gang performs a rousing, down-home mix of country western, rock 'n' roll, and blues in this charming tale of friendship, romance and life's simple pleasures.
A 1982 Tony Award nominee for Best Musical, Pump Boys and Dinettes serves up the comic devices of musical theater with a rousing song list, including the popular Farmer Tan. Pump Boys and Dinettes is a must-see musical with a down-home flavor.
This production of Pump Boys and Dinettes will be directed and choreographed by Jim Christian, a Layton resident. Christian received national acclaim when his original musical Pirated! was selected as a national winner in the Kennedy Center American College Theatre Festival (ACTF) in 1994. This work has been produced along the Wasatch Front and across the country. Christian will again travel to the national ACTF this year with his original musical, Sleepy Hollow. Jim's prolific work as a director and choreographer has been seen throughout the area including the Tony-Award-Winning Utah Shakespearean Festival, Pioneer Theatre Company, The Grand Theatre, Rodgers Memorial Theater, Utah Musical Theatre, and many others. Jim is a professor at Weber State University. This is his debut with the Davis Arts Council.
CAST
Rhetta Cupp | Teri Cowan*
Prudie Cupp |Lori Rees
Jim (on Rhythm Guitar) | Garrick Dean
L.M. (on Keys) | Bryan Hague
Jackson (on Lead Guitar)| Aaron Cole
Eddie (on Percussion) | John Hayes Nielsen
Uncle Bob (on Bass) | Doug Pierce
PRODUCTION TEAM
Director/Choreographer | Jim Christian**
Musical Director | Jim Christian
Stage Manager | Mickey Pace
Set Designer | Dave Thomas
Costume Designer | Jim Tatton
Costume Assistant | Wendy Tatton
Props Designer | Teresa Sanderson
Lighting Designer | Jaime Frank
Executive Producer | Kirt Bateman
Teresa Sanderson
Producers | Teri Cowan
Ivan Lincoln
Colleen Pierce
Char Adams
Michael Neilson
*Member, Actors' Equity Association
**Member, Stage Directors and Choreographers Society
Pump Boys and Dinettes is presented by special arrangement with SAMUEL FRENCH, INC.
Event Sponsors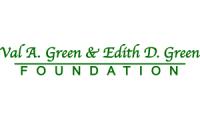 Event Dates
Wednesday, August 25, 2010 | 8:00pm
Thursday, August 26, 2010 | 8:00pm
Friday, August 27, 2010 | 8:00pm
Saturday, August 28, 2010 | 8:00pm
Monday, August 30, 2010 | 8:00pm
Ticket Prices
dult | $10.00
Senior/Child | $8.00
Event Gallery