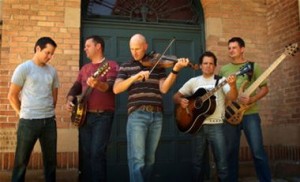 RubberBand is a perfect name for Ryan Shupe and his band of amazing musicians. The group is known for its ability to stretch out musically in all directions, pinging back and forth with a joyful spontaneity. Each member possesses years of experience on his respective instrument.
Lead singer Ryan Shupe has been playing violin nearly as long as he could walk. In college, weary of starting bands only to have someone drop out, he decided to form a loose outfit of musicians known as the RubberBand, where members could drop in and out. One by one, the musicians began to stick and they became regional favorites.
Banjoist Craig Miner first started playing music on an ukelele he bought at a garage sale, and from there added banjo, guitar, mandolin. Drummer Bart Olson grew up playing with his family's band, the Olson Family Fiddlers. Guitarist Roger Archibald has been playing guitar since he was 11. He worked as a regional musician in the same circles as Ryan for years before joining the band. Ryan Tilby joined the RubberBand for the first time on banjo, later returning in 2006 as the bassist.
After building a solid regional following, the group elected to try their hand at a bigger dream. Signing initially with Capitol Records, they made the well-received album, Dream Big, released in 2005. Last Man Standing, was released in 2008 and offers something for everyone. Shupe feels it should please their broad spectrum of fans stating, "I want us to have songs that are great and mean something to people"
Event Sponsors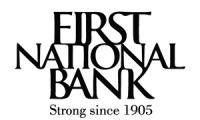 Event Dates
Saturday, August 14, 2010 | 8:00pm
Ticket Prices
Orchestra | $20.00
Reserved | $16.00
Adult General Admission | $12.00
Senior/Child General Admission | $10.00
Related Websites