2016 Tour of Senior Stages
This fall we will be touring three original plays:
Yogurt Security – by Elaine Jarvik

A  comedy about a senior couple going on vacation having difficulty with a grouchy TSA agent who won't let them take their yogurt on the plane.

The Word You Used –by Elaine Jarvik

A new play about a family of three playing scrabble and "discussing" each other's driving habits

Together at Last – by Elaine Jarvik and Robert E. Benjamin

A return favorite from last year's Senior Stages show about an elderly man and his second wife and the fireworks that ignite at an annual trip to his first wife's grave.
For more information about Senior Stages, contact Teri Cowan, Director of Development, Education, and Community Outreach (801)546-8575 or [email protected].
CAST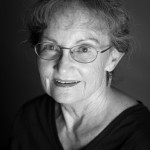 Jayne Luke is the Artistic director of Walk-Ons, Inc. and will perform the female roles in this season's line-up. Jayne has worked as a professional actress in Utah for over 45 years. She's had wonderful opportunities to play roles at the Hale Center Theater Orem, Salt Lake Acting Company, the Grand, Plan-B, Pioneer Theatre Company and Hale Centre Theatre in West Valley. She recently portrayed Fraulein Schneider in Cabaret for Utah Repertory Theater Company. This role was particularly important to her because she was able to honor a woman she met in Germany 32 years ago. She loved the roles of Abuela in In the Heights, Amanda in The Glass Menagerie, Ruth in Facing East, and Hold Me Touch Me in The Producers as well as many others. She played Daisy Werthan in the Walk-Ons, Inc. production of Driving Miss Daisy. She can be seen this fall playing a rapping, disco-dancing nun in HTC's Sister Act. Jayne thanks Davis Arts Council and Davis Hospital and Medical Center for making it possible to perform these plays by her friend, Elaine Jarvik. Jayne loves growing older and considers it a great privilege!  She does Senior Stages in remembrance of one of the world's greatest seniors, her Momme who passed away in April 2009 at the age of 99.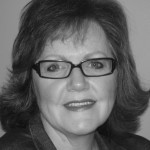 Jane Merrell Huefner was most recently seen in Walk-Ons production of Portrait of a Care-giver. This is her second season with Senior Stages.  Some of her favorite past roles include: Emma in Over the River and Through the Woods, Betty – The Foreigner;  M'Lynn – Steel Magnolias; Veta  – Harvey; Miss Skillon – See How They Run; Jesse – 'Night, Mother;  Birdie – The Little Foxes. Jane received her BA in Theatre Arts at USU.   She enjoys organizing things, playing word games and is a self- proclaimed Sudoko addict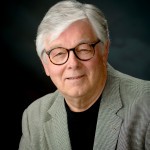 Ron Frederickson– Theatre Professor Emeritus at Emporia State Univ.  (Emporia, Kansas), and from 2001-15 was Adjunct Theatre Professor at the University of Utah. Recent roles include "Mr. Maraczek" in She Loves Me for the U's Babcock Theatre, "Beethoven" in 33 Variations for Silver Summit Theatre Company, Robert in Proof and Willy Clark in The Sunshine Boys for  Pinnacle Acting Company, and "Gregory Solomon" in Arthur Miller's The Price for The Other Side Players. Since returning to his native state, Ron has directed several student productions for The University of Utah and Westminster College.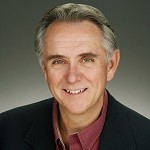 Steve Phillips has appeared on Utah stages for many decades. Steve appeared in over two dozen productions at the historic Egyptian Theatre in Park City including Scrooge in A Christmas Carol, The Cowardly Lion in Wizard of Oz, and Herman in Sweet Charity. He's also been seen in shows at Salt Lake Acting Company, Hale Centre Theatre (West Valley City), and The Grand Theatre at Salt Lake Community College. He lives in Park City with his wife, Susie and enjoys bicycling and half-price camping with his Golden Age pass.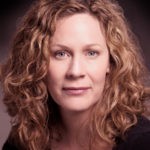 Christy Summerhays received her acting training at The American Academy of Dramatic Ats and has been a professional actor in both theatre and film ever since. She has always loved working with the wonderful people at Walk-Ons and is so happy to be involved with the Senior Theatre Project again! She has also had the pleasure of working with Walk-Ons this year in Portrait of a Caregiver. Christy will be seen later this season playing Hildeguard of Bingen in the world premiere of Tim Slover's play Virtue with Plan B Theatre Company.
Justin Ivie is the Producing Director of Walk-Ons, Inc. He has directed each season of the SENIOR THEATRE PROJECT as well as Walk-On's 2014/15 productions of Driving Miss Daisy. Other directing credits include The Price for The OtherSide Players, Jacob Marley's Christmas Carol for OurSpace Theatre Company, Doctor Faustus for StageRight Theatre Company and The Servant of Two Masters for Northern Illinois University (NIU). As an actor, his is a familiar face to audiences at Pioneer Theatre Company, Salt Lake Acting Company, Egyptian Theatre Company, and many others. A graduate of Weber State University, Justin earned his MFA in Acting at NIU. Justin also designs scenery and masks, occasionally writes plays, and plays the banjo (when he's pretty sure no one's listening).
Robert Benjamin is the co-playwright, along with Elaine Jarvik, of Stuck and Together At Last is a playwright and a retired physicist living in Los Alamos, NM. His full-length play Time Enough debuted at The Adobe Theatre in Albuquerque, NM, in 2006. Ms. Benjamin has also written and produced senior theatre in New Mexico.
Elaine Jarvik writes plays and was areporter for the Deseret Morning News. Her short play Dead Right won Best in Show at the Greenville, N.C. Magnolia Arts Centre's 10-minute play competition in 2006 and was one of only four short plays in 2008, chosen from 1300 submissions, for performance at the Humana Festival of New American Plays.
Event Sponsor: