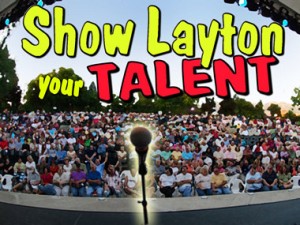 It's our 30th Anniversary!
What better way to say thank you to our many friends than by showcasing some of the best local talent and throwing ourselves a huge birthday bash. Food, games, prizes, comedy and—best of all—the finale of the "SHOW LAYTON YOUR TALENT" competition. Come be a member of the judging team that picks the three winners of this talent show (a la America's Got Talent). The winners of the competition will receive $250 (3rd place), $500 (2nd place), and $1,000 (1st place)!
So, don't miss this exciting 2009 season kick-off party showcasing the best in local talent – well, we'll let YOU be the judge of that!
We've narrowed the field to the Top 16 finalists who will complete live on June 13 for your vote. See finalists here.
RESULTS
Congratulations to all the contestants of the first SHOW LAYTON YOUR TALENT competition – the evening, though rainy, was a tremendous success…look for information on next season's edition and sign up for a slot early to show Layton YOUR talent. Special thanks go to our emcee, Louenda Downs (Davis County Commissioner) and our three judges, David Evanoff, Jerry Rapier, and Angela Brown.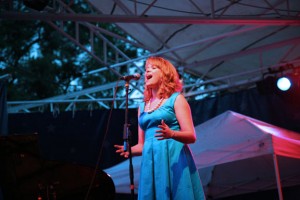 1st Place
Jane Elizabeth Bruce
Singing "I'm Not Afraid of Anything" accompanied by Julie Waite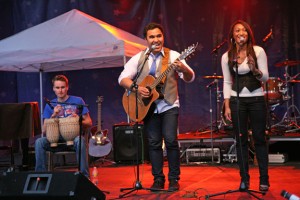 2nd Place
Hema Heimuli
Singing "1,000 Things" with guitar and vocals by Hevynn Heimuli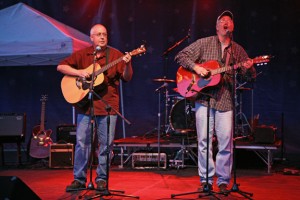 3rd Place
Steve Porter & Mark Saal
Singing "Father of the Bride" with guitars
Event Sponsors
Event Dates
Saturday, June 13, 2009 | 8:00 pm
Event Gallery