The Golem and the Jinni by Helene Wecker
Through a series of extraordinary circumstances, two "old-world" beings find themselves living in New York City at the end of the 19th century. One is a golem, a woman made of clay. The other is a jinni, a creature made of fire. While they both try to fit in with their immigrant neighbors and hide their true selves, they also strike up an unlikely friendship despite their opposite natures. As their fates collide and destinies intertwine, an ancient power threatens to destroy everything they hold dear. A rich historical backdrop blends seamlessly with magic and mythology to create a totally immersive world that kept me glued to this book from beginning to end.
The Golem and the Jinni: A Novel (P.S.) 
-Tessa Vaschel, Executive Director
Anne with an 'E' | Netflix
This Netflix show is based on Anne of Green Gables and is a beautiful adaptation! The music, casting, and overall feel will likely make anyone who loved the original series from the 1980's happy. Some episodes require tissues.
-Heather Hendrix, Social Media Coordinator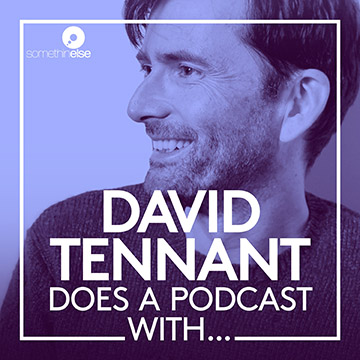 David Tennant Does a Podcast With…
Renowned British actor David Tennant (Dr. Who, Broadchurch, Good Omens) holds intimate and interesting discussions with a variety of well-known entertainers including Whoopi Goldberg, Ian McKellen, JenniferGarner, Tina Fey, Jim Parsons, Judi Dench, and many more. They talk about getting into the industry and their current work. One of my favorite things Tennant frequently discusses with guests is fame. Having found himself unexpectedly famous, he talks with his guests about how they handle and perceive fame and what effect it has on their lives. Listen in any order. One of my favorite episodes is with George Takei, who extensively discusses his experience living in an internment camp as a child as well as his work for LGBT equality.
‎David Tennant Does a Podcast With… on Apple Podcasts 
-Tessa Vaschel, Executive Director