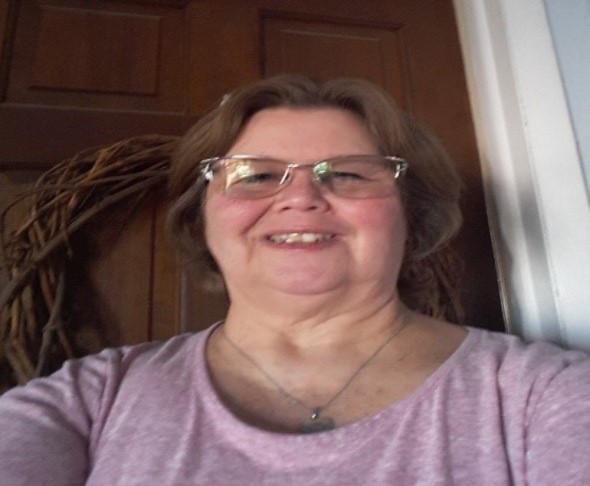 Bonnie just finished up her first season serving with the Davis Arts Council. She has been a great addition to our volunteer family and is very enthusiastic about the work! We are so grateful for Bonnie and always look forward to seeing her smiling face at the shows!
1. What is your favorite color?     
Blue
2. Do you have a hobby?     
I like to read, listen to music and go to concerts
3. If you had $1,000 to spend on yourself, what would you buy?     
If I had $1.000 to spend on myself, I would use it to help pay for a Sky Box, for the Trans-Siberian Orchestra Concert, for my children and grandchildren.
4. What is your favorite donut?   
Crème filled donut
5. If you could turn any mundane activity into an Olympic sport, in what event could you win the gold medal?     
Unloading the dishwasher
6. Where did you grow up?     
South Salt Lake City, Utah
7. If you were a superhero, what powers would you have?   
If I was a superhero I would have the ability to save every person or animal from any kind of abuse.
8. What is one of your biggest pet peeves?     
My biggest pet peeve is being lied to or being treated like I am an idiot.
9. What is a word/phrase you use too often?     
Awesome
10. What is your favorite Davis Arts Council memory?
I have so many wonderful memories with Davis Arts Council; it is hard to name just one.  I enjoyed working the Friday Movie Nights, the Sunday Concerts gave me a different point of view and the concerts were awesome! But I was asked for just one and I guess I would have to say, to my surprise, it was Pat Benatar.  I did not realize how many songs, sung by her that I liked.