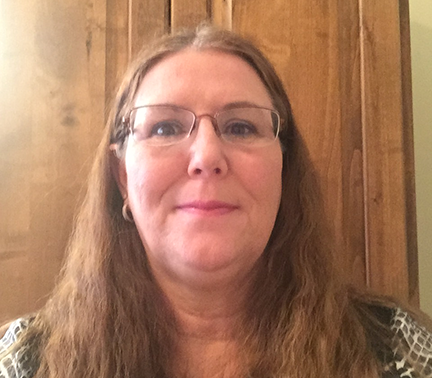 Donna is not only a volunteer, but also a season ticket holder and the wife of one of our board members. She is always willing to jump in and lend a hand when we need it most. She really goes above and beyond for us and we cannot express exactly how much we appreciate her!
1. What is your favorite color?
Pink or purple
2. Do you have a hobby?
Vacationing
3. If you had $1,000 to spend on yourself, what would you buy?
Spa day
4. What is your favorite donut?
Chocolate covered creamed filled…KK
5. If you could turn any mundane activity into an Olympic sport, in what event could you win the gold medal?
Not sure, as I try to avoid mundane activities. So maybe avoidance?
6. Where did you grow up?
Georgia
7. If you were a superhero, what powers would you have? 
Healing
8. What is one of your biggest pet peeves? 
Popping gum
9. What is a word/phrase you use too often?
Seriously?
10. What is your favorite Davis Arts Council memory?
DAC the Halls. This event is always a blessing.