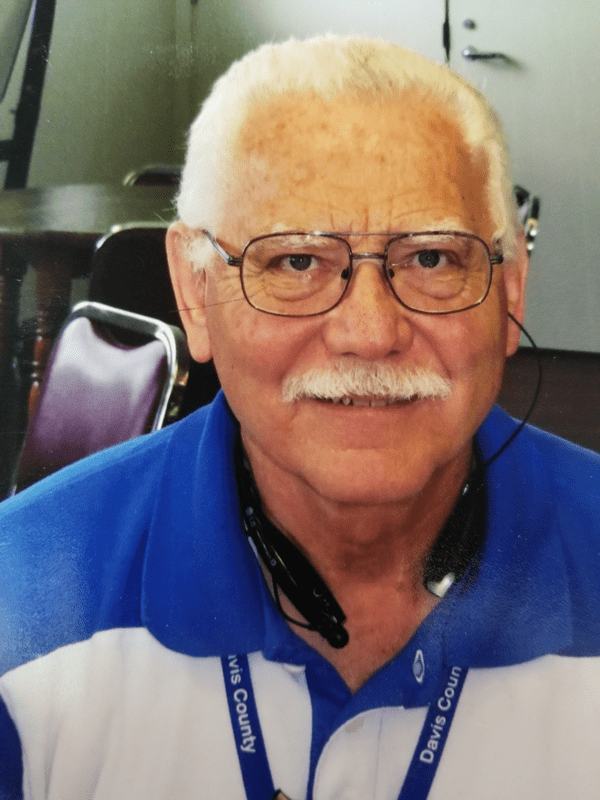 Roger is one of our long time security volunteers. If you been to one of our shows, chances are you've met Roger. He always has a smile on his face and brings a wonderful energy to our venue. Roger, thank you for helping to keep our venue a safe place to enjoy a great night out!
1. What is your favorite color?
Blue
2. Do you have a hobby?
My hobby is working in my wood shop and going for rides with my better half in our Side By Side
3. If you had $1,000 to spend on yourself, what would you buy?
You can't buy happiness but that is what I would buy. Don't get me wrong, I am VERY happy
4. What is your favorite donut?
Chocolate with maple frosting
5. If you could turn any mundane activity into an Olympic sport, in what event could you win the gold medal?
Sitting in my recliner, and falling asleep watching TV for the Gold
6. Where did you grow up?
I was born in Ogden in the now defunct Dee Hospital. I grew up in my youth in Northern California at the base of Mt Shasta. I moved back to Utah in the early 60's and graduated from Clearfield High. I've been here pretty much the rest of my life but my job at HAFB sent me all around the world.
7. If you were a superhero, what powers would you have? 
Fly, jump time, and read minds
8. What is one of your biggest pet peeves? 
The lack of work ethics in today's world along with the lack of kindness, courtesy  and compassion
9. What is a word/phrase you use too often?
It's not printable, but should be THANK YOU
10. What is your favorite Davis Arts Council memory?
Too many to mention but probably the friendships that I have developed  over the past 17 years. Also concerts with Peter Noone, Charlie Daniels, Oak Ridge Boys, Beach Boys and many, many more, too many to mention