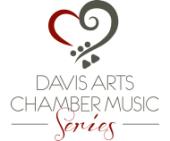 This year's Young Artists In Concert will feature an outstanding choral group of young musicians, the Madrigal Singers from Syracuse High School, performing under the direction of Sheryl Cazier. The 24-voice auditioned choir has received top honors at choral festivals and will present selections from their spring concert.
Master violin teacher Karen Child will present her students in two string quartets: the Veloce Quartet and the Esterhazy Quartet.
Also included on the program will be young musicians from Davis and Weber Counties ages 8 to 18, who will be selected to perform by audition. Those wishing to schedule an audition time should contact Elaine Witte at 801-771-0606 (solo or ensemble string and wind players) or Kathy Skidmore at 801-546-4428 (solo or ensemble singers and pianists). Auditions will take place in February 2013.
Price: Free
Time: 7:30
Location: Kaysville Tabernacle (198 W. Center Street)
Event Sponsors

Event Dates
Friday, March 8, 2013 | 7:30pm