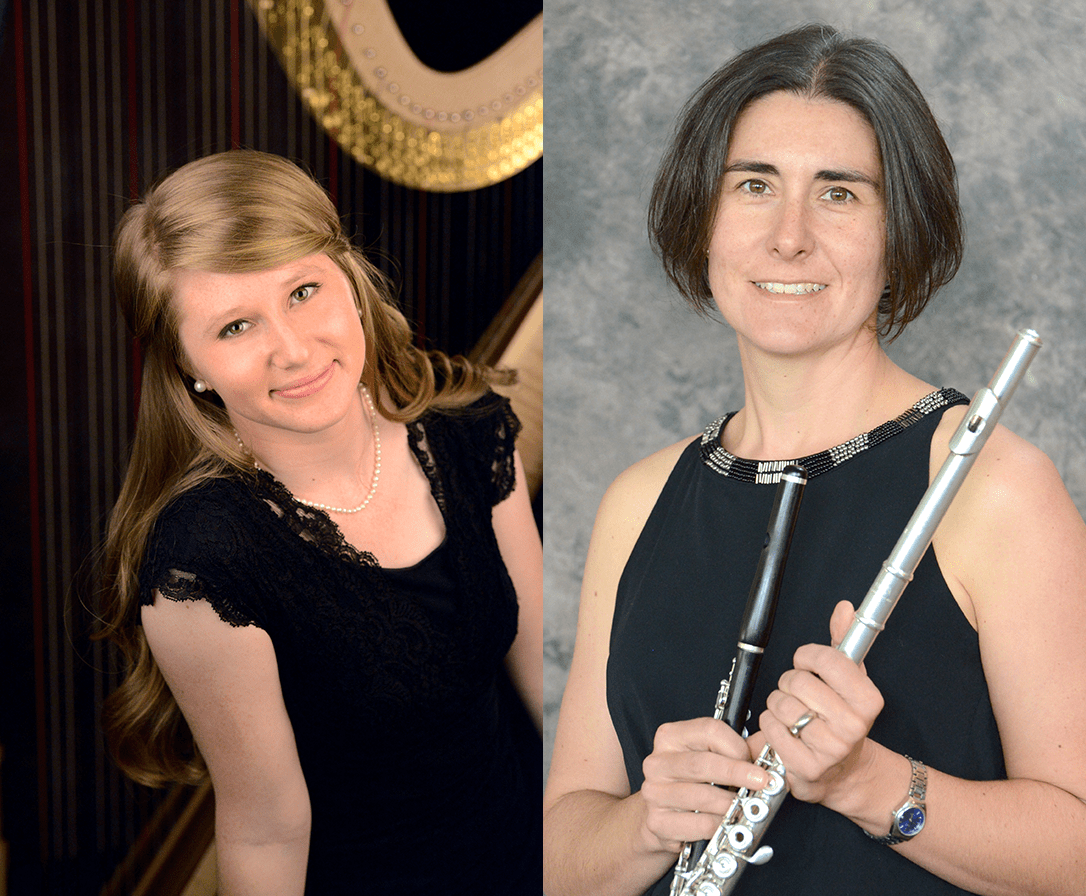 The Clarkwood Duo
March 2, 2018 | 7 PM
This performance will take place at the Alpine Church in Layton, UT 254 W 2675 N, Layton, UT 84041 at 7 PM.  Doors open at 6:30 PM.
About The Clark Wood Duo:
The Clark Wood duo was founded with a chance meeting of two neighbors who discovered that they were both classical musicians with a love for interesting music and promoting music education. Founded in the southern part of the Salt Lake Valley in 2017 the duo is committed to performing works both standard and unknown to audiences of all ages.
Nancy Wood is a Canadian flutist and music educator. She studied both music performance and education and has worked as a performer, flute teacher, elementary music teacher and as a preschool music teacher. She has participated in the Banff International Music Festival, the Boris Brott Orchestral Festival and in recent years has been an active participant in various Suzuki Music institutes. She spent 11 years living in Brazil and Peru where she was a frequent guest performer and teacher at the Lima International Flute Festival, the Lima Contemporary Music Festival and played as a auxiliary artist with the Peruvian National Symphony. In 2015, Nancy moved to Utah where she is currently living, teaching and performing and enjoying the great outdoors.
A native of Salt Lake City, Utah, Harpist Elizabeth White Clark is a graduate of Curtis Institute of Music where she studied under the direction of Elizabeth Hainen and Judy Loman. She enjoys performing a large variety of solo, chamber, and orchestral works. Recent venues of performance include: Carnegie Hall, The Kimmel Center, Field Concert Hall, The Concertgebouw, and Musikverein. Elizabeth performed as a regular substitute harpist for the Philadelphia Orchestra's 2014‐2016 seasons during which time she played second harp on the orchestra's three week European tour. In 2011, after winning first place in their nationally acclaimed harp competition, Elizabeth was named the American Harp Society's resident "Concert Artist," and spent two years traveling the country giving solo recitals and masterclasses to aspiring young harpists. Along with her performing schedule Elizabeth now teaches as an adjunct faculty member at Brigham Young University, maintains her own private studio as a Suzuki certified teacher as well as gives regular lessons to harpists preparing for competitions and college auditions. Elizabeth promotes new music written for the harp as Director of the Lyra Society's Costello Competition for Composition which is now in it's fifth year.