Intimate venue. Every seat feels like an up close and personal experience with the performer.
Jolene
We had the pleasure of attending the Chicago concert. What a fun and well organized event it was. The venue was clean and not overly crowded, even being a sold out show. A grand time was certainly had by all.
Camille
We love this venue. Not a bad seat in the house!
Jana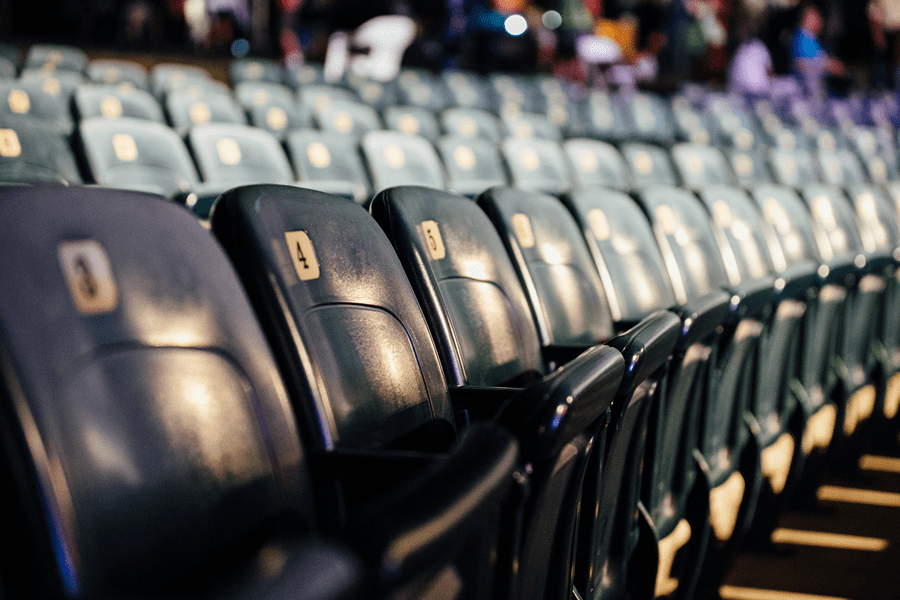 Worth the drive! Beautiful venue with tons of shade. There isn't a bad seat in the house! The staff was very professional and accommodating, and we loved every part of the evening. Thanks for a lovely experience! Bravo!
Becky
Small enough that it's an intimate experience for all but still large enough for a crowd.
Beth
The most exquisite concert-going experience anywhere. From ticket purchase to free parking to the gorgeous setting. The Kenley is my favorite venue…period!
Jerry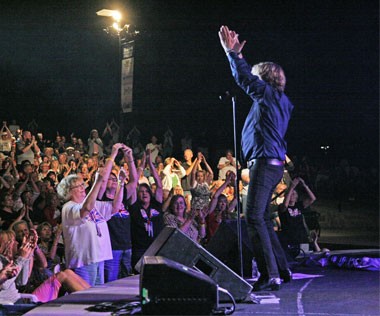 Kenley Amphitheater
In 1995, the Davis Arts Council partnered with Layton City, corporate sponsors, and private donors to build the Edward A. Kenley Centennial Amphitheater.
Since that time Davis Arts Council has proudly packed it each summer with some of the greatest talents of our time: Chicago, The Doobie Brothers, Foreigner, Styx, and Olivia Newton John to name only a few.  To view a history of concerts at the Kenley, visit our Season History Page.
We also feature dozens of local performers yearly and are proud to showcase the wealth of talent Utah has to offer.
The Kenley is right in the heart of Layton Park and can hold 1800 people at capacity. In addition to the serene landscaping and view of the mountains, you'll also often see a flock of geese fly over. We like to think of the Kenley as one of the many gems of Layton.
If you're interested in renting the amphitheater, contact Layton City Parks and Recreation at (801) 336-3900.
KENLEY AMPHITHEATER
403 NORTH WASATCH DR.
LAYTON, UT
Policies and Procedures
LINE: Any personal items left in line will be removed to lost and found. At least one member of every party must stay in line at all times.
GATES: Gates open at 7PM for Summer Nights with the Stars* shows and 6:15PM for Free Sunday Night shows and Free Friday Family Films. Chairs may NOT be placed in the amphitheater before that time.
*Unless otherwise stated.
CHAIRS: Standard lawn/fold-up camping chairs are allowed. There is no seat height requirement.  Please do not bring lounge/high back chairs. Blankets are allowed but not recommended.
PHOTOS: Audio/Video recording of any kind is strictly prohibited. Non-flash photos with your small hand-held device from your seat are permitted.
FOOD: Food and drink is permitted inside the venue. Coolers are allowed. Concessions will also be available for purchase (i.e. burgers, hot dogs, Philly cheese steaks, popcorn, nachos, candy, soft drinks, etc.)
PATRONS WITH DISABILITIES: We request that special needs patrons arrive at least 30 minutes prior to show time for seating. All events are wheelchair accessible. Please state your needs at the time you purchase tickets. Signers are available for the hearing impaired patrons with prior notice of one week.
SMOKING & ALCOHOL: State law prohibits smoking and alcohol in and surrounding The Kenley Amphitheater.
ANIMALS: Only service animals are allowed.
SAFETY: Federal Law Requires that you follow all posted notices as well as instructions from security, staff, and ushers.
LOST & FOUND: Articles found in the amphitheater will be held by the house manager until the end of the performance. Thereafter, please contact or visit the DAC office at (801) 546-8575. Any items not claimed within 30 days following the final show of the season will be donated to charity.
Please see our Frequently Asked Questions page for more information about policies and procedures.