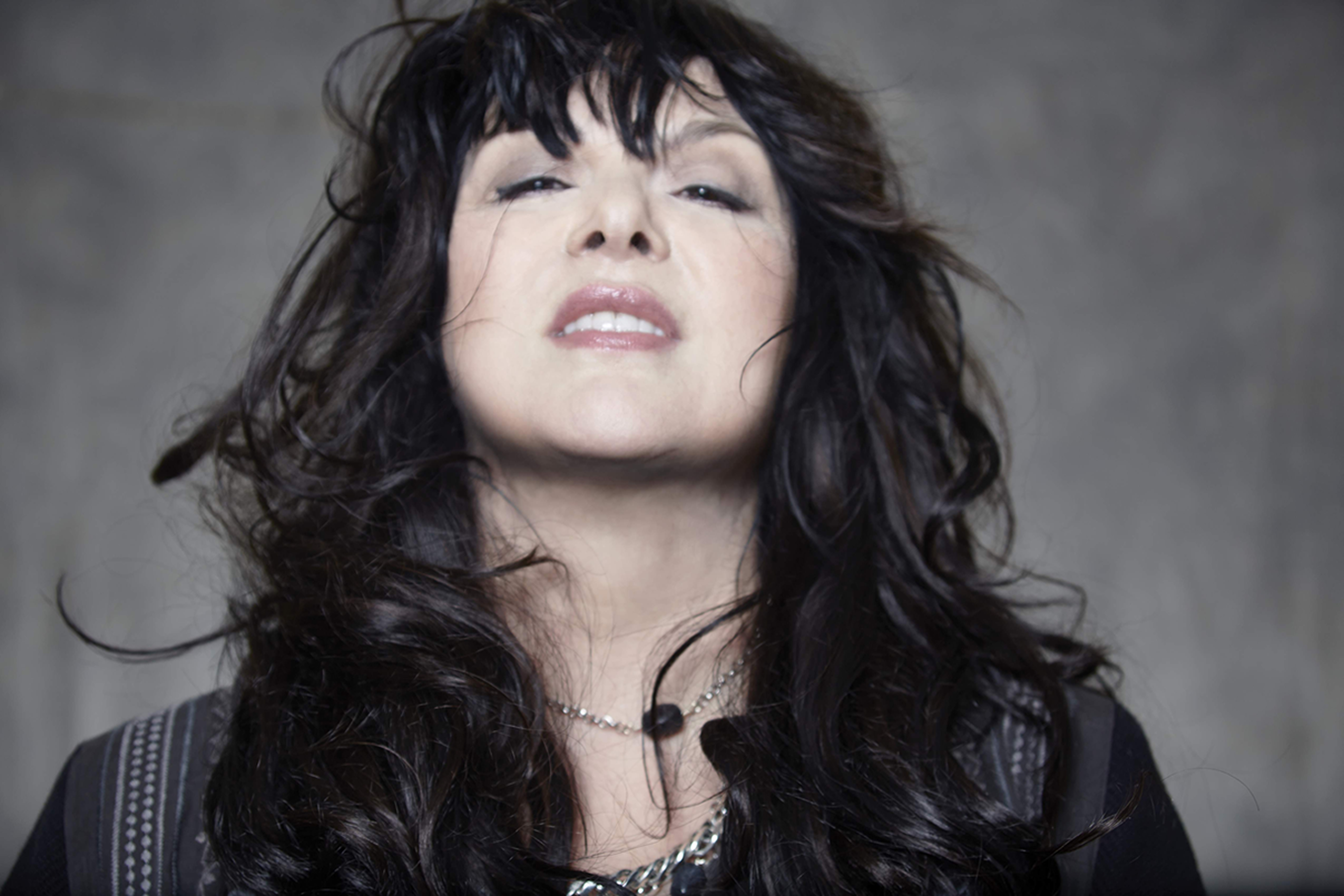 Special Engagement: Yes…THAT Ann Wilson of THAT HEART! All of the songs that make up the essence of Ann Wilson will be on display; songs from HEART, songs from Ann's solo projects, and songs that have influenced and inspired Ann throughout her life.
This concert is a "Special Engagement" for the 2017 season and is offered as an add-on to season subscriptions. 
Monday, June 26, 2017
Gates open at 7PM
Show begins promptly at 8PM
Tickets will go on sale to the general public on Tuesday, May 2 at 10AM.
Fastest/easiest method is available 24 hours a day, 7 days a week, by getting your tickets at tickets.davisarts.org
Tickets also available by phone at (801)546-8575
To purchase tickets at our box office, note our new business hours of 9AM to 2PM (Mountain Time)
Current Season Ticket Subscribers will begin renewals starting Monday, April 3, 2017, at 10AM (subscribers receive a discount on each additional ticket they add on to their 10-show season and may buy up to as many subscriptions as they currently hold). Interested in becoming a season ticket subscriber? Get on our subscription waiting list by calling our box office at (801)546-8575 (this waiting list is for SEASON TICKET SUBSCRIPTIONS only; there is not a waiting list for Ann Wilson tickets.
 
PRICING
The Davis Arts Council can only guarantee tickets purchased directly through our box office. We cannot confirm any tickets purchased by any other method.
Orchestra: $69 (first three rows)
Reserved: $59 (nine rows of permanent seats)
General Admission: $39 (grass seating, bring your own lawn chair, first come-first served)
Visit our FAQ page for information regarding The Kenley Amphitheater and our Summer Nights with the Stars season
About Ann Wilson
Ann Wilson has announced her 2017 20-date solo tour. The Ann Wilson Of Heart cross-country trek kicks off Tuesday, March 8 at the Moore Theatre in Wilson's Seattle hometown before moving on to Los Angeles, Denver, Philadelphia, Englewood, NJ and New Orleans among other cities.
The Ann Wilson Of Heart dates follow the release of Heart's critically acclaimed 2016 Beautiful Broken album and summer headlining tour with Joan Jett & the Blackhearts and Cheap Trick, along with Heart solo shows before and after. "Heart is always evolving, changing," says Ann. "It is a living organism. Right now it's in a cocoon of metamorphosis, and we will see what emerges when the time is right."
Ann Wilson of Heart is the next step of Ann's journey. The step that puts it all together. The present meets the past and joins the timeless. All of the songs that make up the essence of Ann Wilson will be on display; songs of Heart, songs from Ann's solo projects, and songs that have influenced and inspired Ann throughout her life. The show, like the woman herself, will know no bounds, Joined – not backed – by a band of true artists Ann's true voice will be heard.
Musicians on board for the Ann Wilson Of Heart tour include Craig Bartock on guitar (Heart member for a dozen years, who also performed in the Ann Wilson Thing for two years) from San Francisco; Andy Stoller on bass (the Ann Wilson Thing member for two years) from Seattle; Denny Fongheiser on drums and percussion (Heart member in the 1990's for two years) from Los Angeles.
"The stage is a magical place where I can be beautifully in and out of control, where I can build a fire and then jump into it," says the esteemed and pioneering Rock and Roll Hall of Fame legend who's known for her force-of-nature vocals.  "The stage is where I have always lived; where I've expressed my deepest emotions and supreme joys." Ann continues: "I suppose I am addicted to it. I've never been much good at talking, but I can sing, and when I sing I connect with people in a much deeper, higher way."
What will fans experience at these shows?  "People can expect the unexpected in 2017," Ann says. "A beautiful, classy set with an elegant, artistic production…The music will be a mix of songs that have powered my life; iconic soul stirring covers, songs from my years of solo work and the unforgettable songs of Heart." The name for the upcoming tour, explains Ann, "is to give people a point of recognition; to help people understand who I am and where I came from."
Ann Wilson's musical gifts are legendary. As a songwriter and lyricist, she has created a truly impressive body of work ("Crazy on You," "Barracuda," "Magic Man," "Dog & Butterfly," "Straight On", "Even it Up," "Mistral Wind," and many, many more). However, her greatest gift, and first "calling" is singing. Her voice is considered to be among the best ever, with its vast range, amazing power and sheer musicality. It has inspired legions of great singers, across every genre of music.
"Ann Wilson of Heart is what I have been preparing for all my life" says Ann. "The time is right, and I'm ready."